Each spring, the white and blue striped knit reappears on the catwalks and in our wardrobes. The Breton top has become timeless in our closets since Gabrielle Chanel adapted the sailor underwear to women's fashion. She was inspired by the marine style when she lived in Deauville on the northern coast of France. Coco Chanel liberated women of their rigid corsets and invented the practical fashion.
This sailor outfit of the French Navy must have 21 white horizontal stripes, each twice as wide as 20-21 indigo blue stripes, three-quarter sleeves and a boat neck. The stripes were chosen because it was easier to spot a man overboard than with plain fabric.
Since then, many celebrities such as Picasso, Sting or mime Marceau wore the Breton top as you can see below.
The designers are also fond of this striped knit. Indeed, Karl Lagerfeld, the current artistic director at Chanel, continues to perpetuate the tradition and often uses striped fabric in its collections. But the one who was able to appropriate the blue and white stripes, is Jean-Paul Gaultier. He uses it regularly and also wears it himself. You can see his interpretation of the Breton top in an old post that talks about his exhibition at the Barbican in London last year.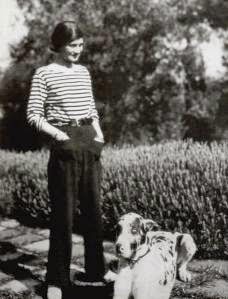 Gabrielle Chanel
Jean-Paul Gaultier et Josiane Balasko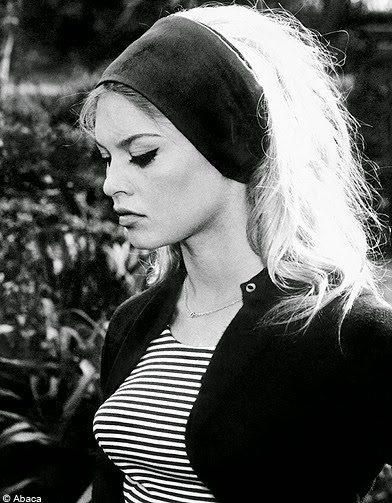 Brigitte Bardot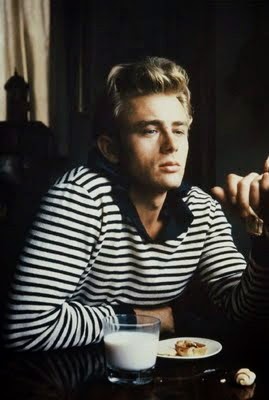 James Dean