Neoprene, which is known as fabric for wetsuit, has become really popular on the catwalks and in our wardrobes these past seasons. We can see it on the photos below with the creations of Maison Martin Margiella and J.W. Anderson.
This neoprene fabric is stiff enough to give a specific shape to the garment and a silhouette rather futuristic looking and structured that no other fabric would be able to keep in shape. It provides great protection to cold, so it's ideal for winter. It is often used as a plain fabric for colour block effect, sleek and minimalist, but can also be used as a print as did Thistle Brown which we can see below.
For the technical and historical part: Neoprene is a synthetic fabric invented in 1930 by the US company DuPont, which was then called Duprène. It was created to replace rubber and its exorbitant costs. Initially, its use was limited to the insulation of telephone lines or pipes because of its manufacturing process which gave a foul smell to the product. But in the late 30s, after finding a way to change the smell, neoprene was found everywhere in the form of soles or gloves. It was in 1950 that the O'Neil brothers used it for the first time for their aquatic wetsuits. In 1965, Sean Connery and Claudine Auger made the neoprene wetsuit sexy in the James Bond "Thunderball". And you, what do you think of a total neoprene look?
And you, what do you think of a total neoprene look ?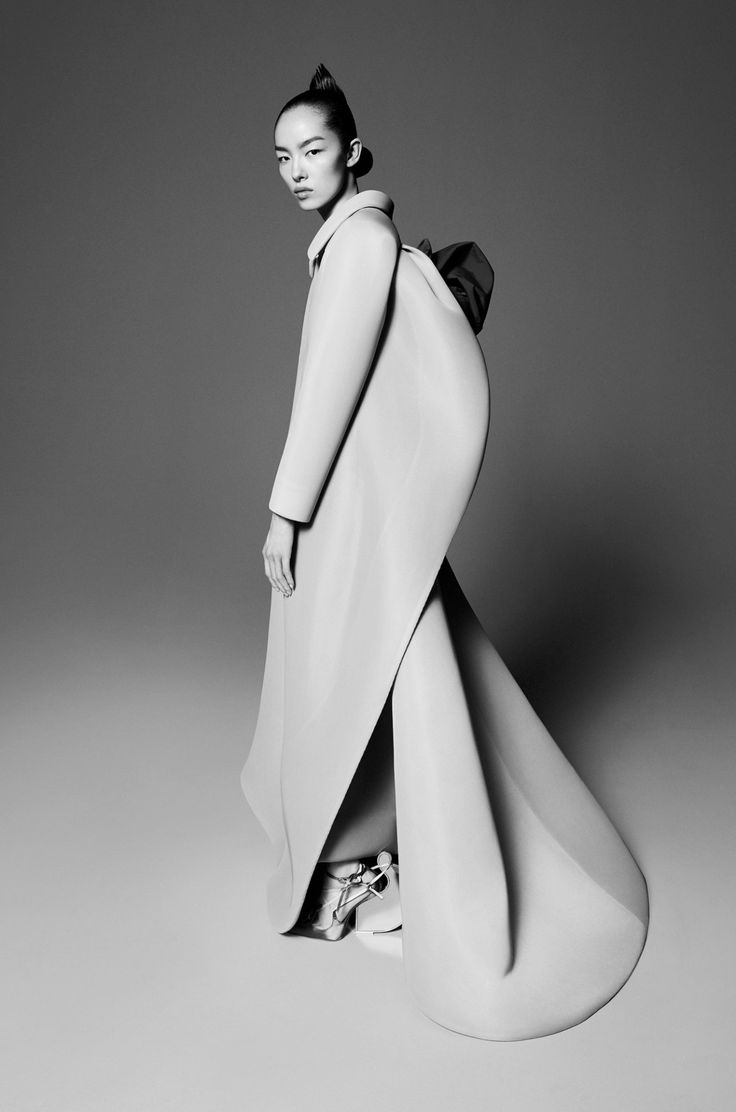 John Galliano pour Maison Margiela Automne 2015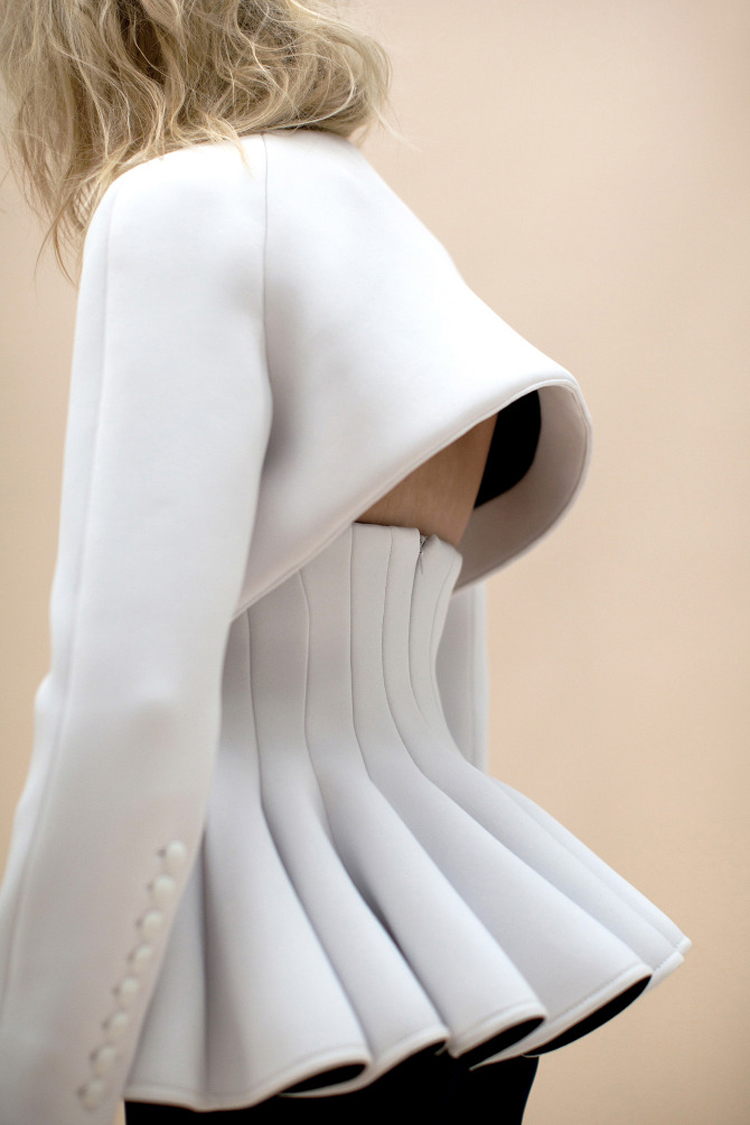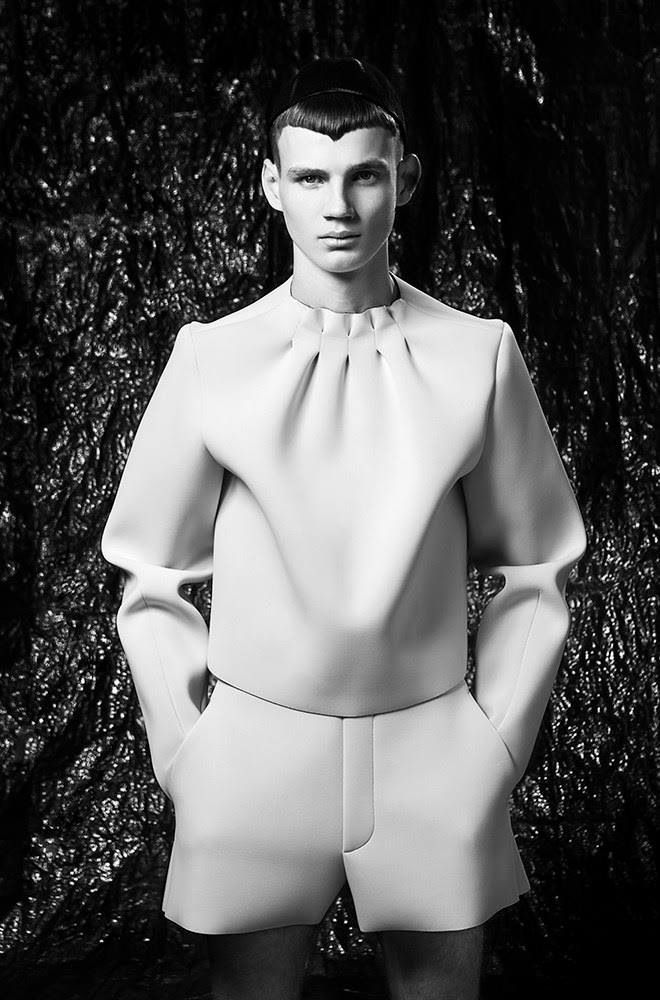 J.W. Anderson Automne 2013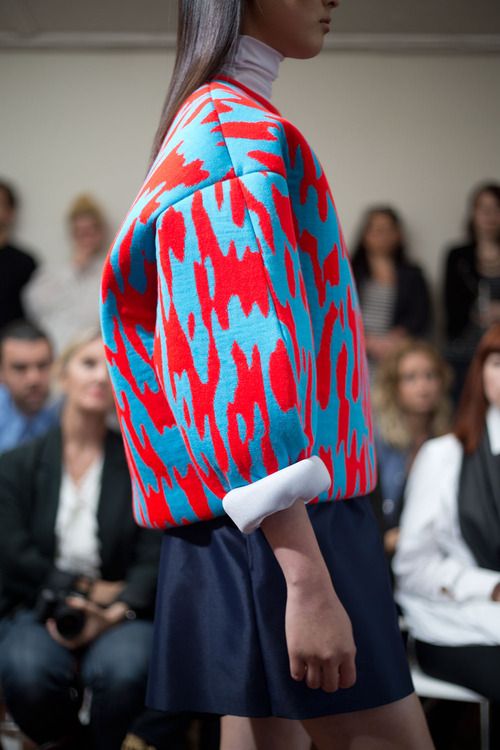 Thistle Brown 2013 Capsule Collection "Jumpstart"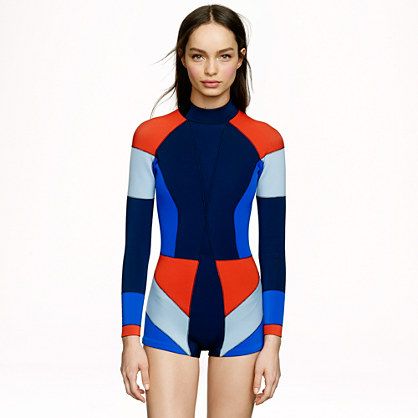 Cynthia Rowley Colorblock
You can find more neoprene ideas on 5Pockets and Male Pattern Boldness.