Sheets to organise your sewing
Any activity needs a little organisation, to help you arrange your sewing corner we offer free downloadable cheat sheets.
You will be able to put all your future projects on the cards of the same name, put labels on each piece of fabric or take notes for all the patterns you've already made.
We advise you to print these sheets on lightweight paper to ensure their longevity.
Happy sewing!
---
You have already made a garment and you want to keep in mind the date, the modifications or the size or sizes that you used, thanks to this card nothing will escape you to make it again and again.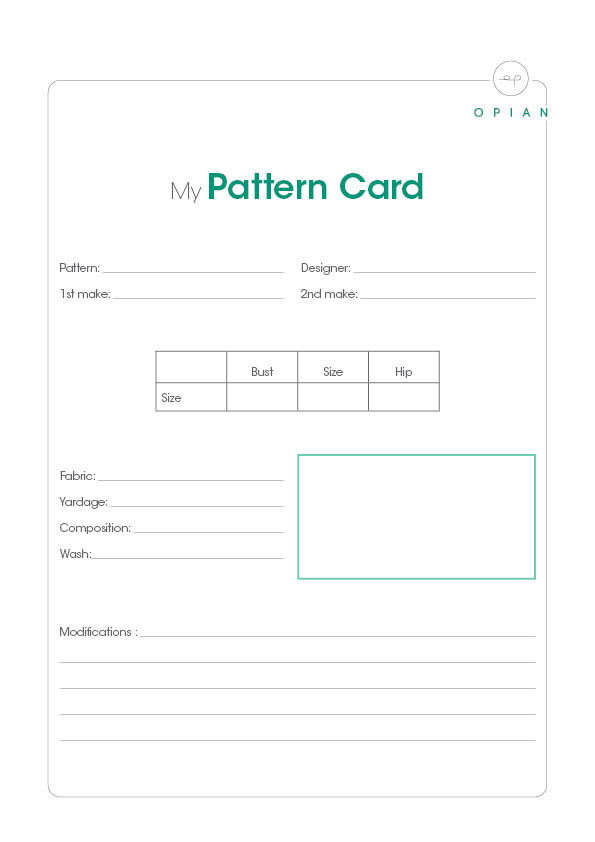 ---
With these labels, your fabric stash will always be well-organized. Note down the composition, the length or if you have already washed the fabric.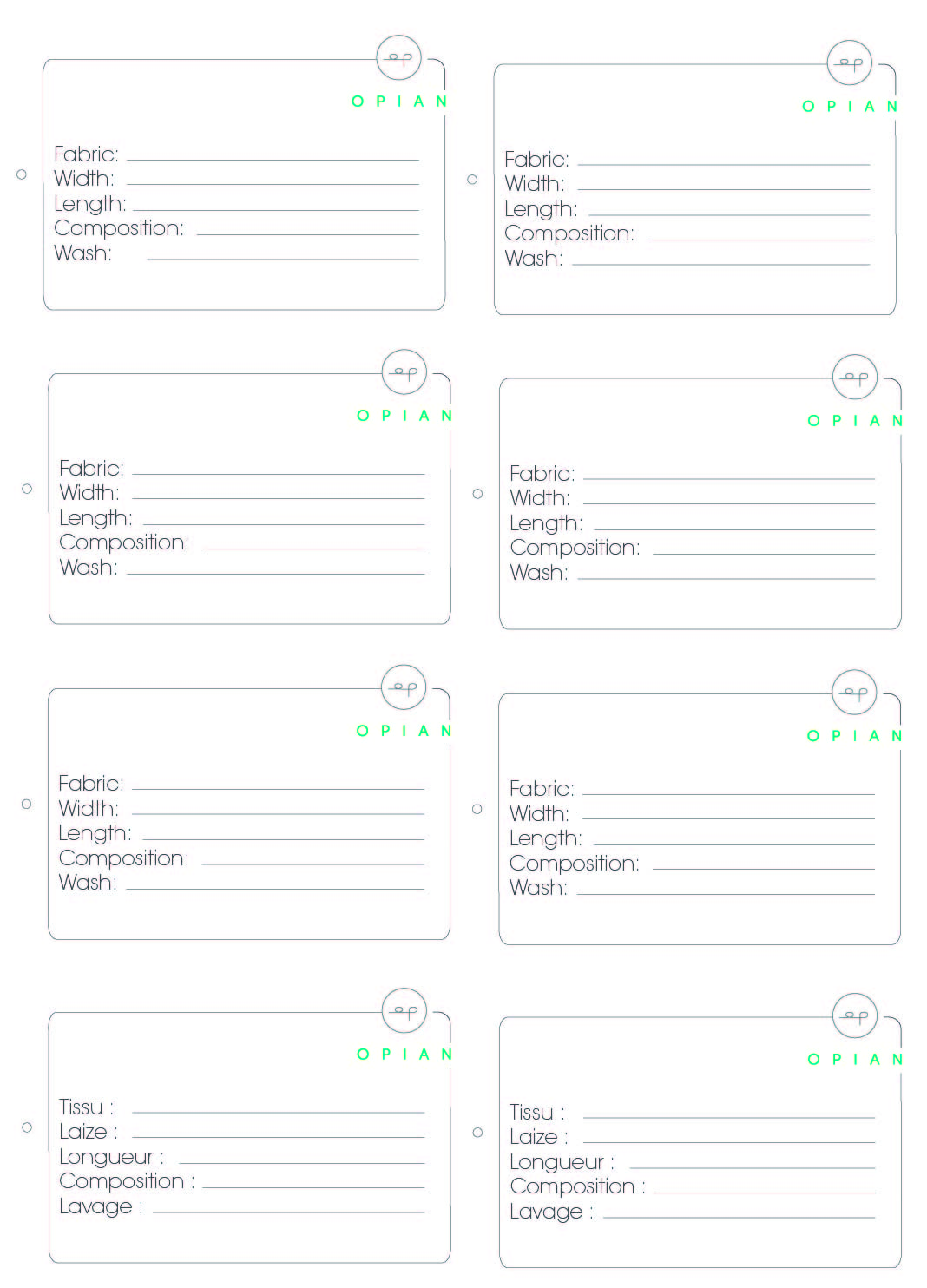 ---
Prepare all your future sewing projects with this cheat sheet. It will allow you to note your choice of fabric or measurements, you can even take it with you to the haberdashery to not forget supplies.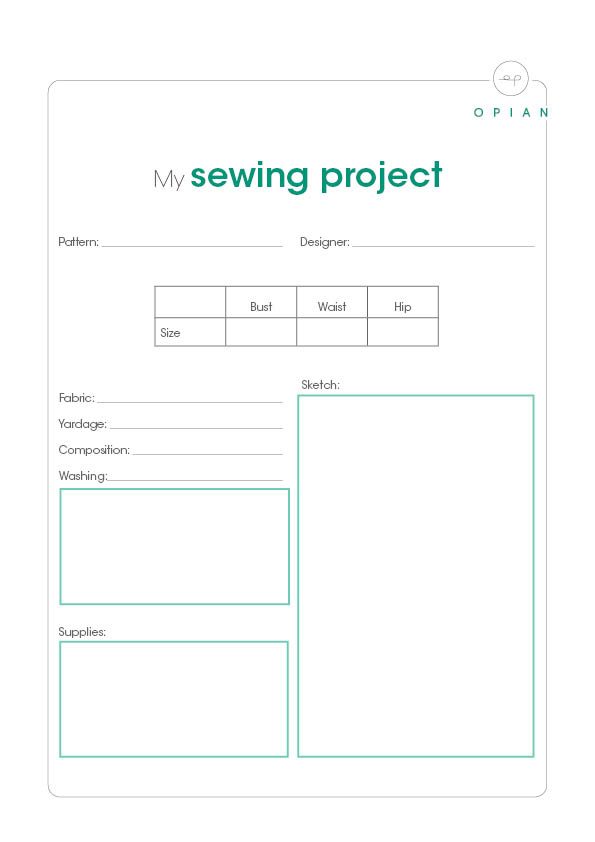 ---
Calculate the percentage of stretch of a fabric with our elasticity guide.