What is the name of your label ?
Abso-knitting-lutely!
What do you create ?
At Abso-knitting-lutely I make beautifully hand-dyed yarns for knitters, crocheters and weavers. Recently, I have added sock knitting patterns that are available for download in my shop too, so if you love knitting socks, feel free to have a look! My bestsellers though are my handsculpted stitch markers that I make entirely by hand without the use of molds. They are very versatile and can also be used as charms.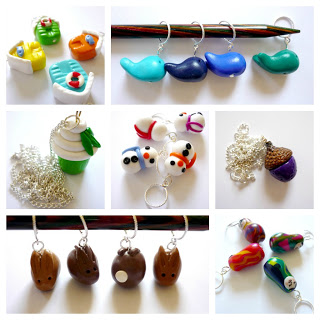 What is your background ?
I am a knitter, spinner and dyer and I would do a whole lot more crafts if only I had the space for more equipment! My favourite things to knit are socks and shawls. I taught myself while I was working towards a PhD because I needed something to take my mind off it and help me relax at the end of the day. I've grown up in Germany and Bangladesh and am now living in the beautiful city of Bath in the southwest of England. You can definitely see the influence of different cultures in my colour choices for yarn.
What inspired you to get started ?
There were several reasons. I love being creative and I need to be able to make things with my hands to feel happy and fulfilled. People often asked me to make things for them because they saw me using stitch markers I had made or a skein of yarn in wonderful colours that I had dyed. The demand was so great that I finally decided to open a shop when I had very little to lose: unexpected redundancy left me with the freedom to start something that I really wanted to do and to be my own boss.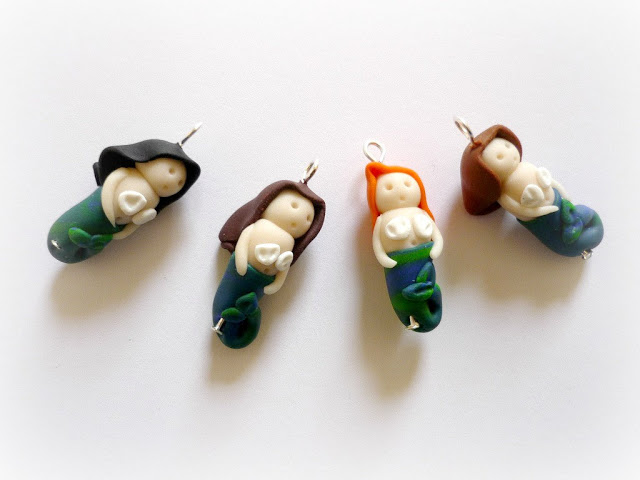 What's the best thing about producing and selling your own items ?
What I love best about selling what I create is connecting with people who love the things I love as well. The knitter community is very large and consists of such a diversity of people, all of whom are connected by their love of the craft. It is also encouraging to know that people love what I do, want the same things, use the same tools and materials.
What are your favourite materials to work with ?
That's a tough question! As a knitter, dyer and spinner I love a variety of wools such as merino, polwarth, corriedale and so on. I also love wool blended with silk that makes it soft and shiny or silk all on its own. I really love sock yarns and lace yarns which I use most often and sell as well. There are still lots of materials I need to discover!
What has been your most successful project ?
If you define success by number of sales, my handsculpted stitch markers are by far my most successful projects. But to be honest, I personally consider my dyed yarns to be most successful because the colour combinations are stunning and people's reactions have been so positive. Using brilliant acid dyes, I can create any colour combination I want or use different dyeing techniques and the results are always amazing.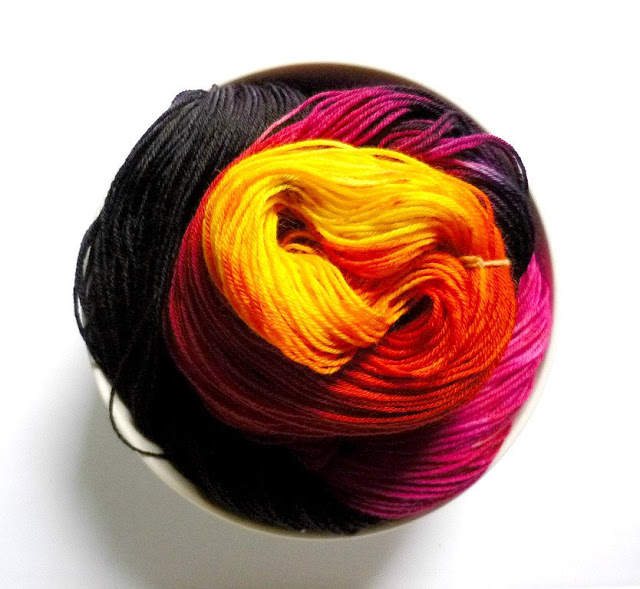 Something about your label that you haven't previously shared.
Quite some time can pass between an idea for a new product line and it's availability in the shop. Lots of research goes into anything new and what I might be certain is going to be incredibly popular may end up waiting for buyers for ages. Then there are things that I personally wouldn't consider my best work that simply flies off the virtual shelves! It's impossible to predict what will happen.
What do you like where you live ?
Bath is a beautiful city and I was incredibly lucky to have moved here. It's a city that looks beautiful even in the rain and there is so much history here. I love the Roman Baths and have been known to simply sit there and sketch. I like the good restaurants we have here, the fact that there are parks, the river, and lots of green hills around us. Since there are lots of students here, there is a lovely atmosphere too, in my opinion - but then again, as someone with a love for academia, I am quite biased.
A website that gives you ideas.
Do you have an event planned ?
Right now I am thinking about a Christmas in July promotion. So watch out for deals and (a very rare) discount that month!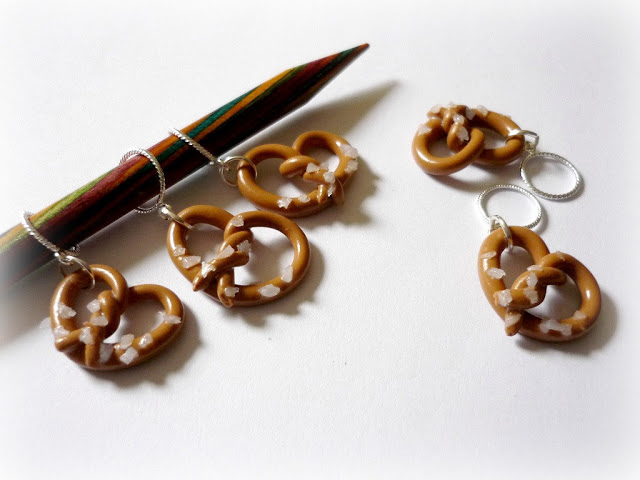 If you could leave right now, where would you go and with who ?
I've been missing the sea for the past few years now and I would immediately drop everything to go to the seaside with my boyfriend. We are actually planning a seaside holiday at the moment and I can't wait! I would love to go somewhere where there is a decent beach, warm weather, though not too hot, and lots to discover. For a bit of luxury, I would love to stay in a good hotel with a pool.
Where can we find you on the web ?
Etsy: www.AbsoKnittingLutely.etsy.com
Blog: www.abso-knitting-lutely-nadia.blogspot.co.uk
Ravelry group: http://www.ravelry.com/groups/abso-knitting-lutely
Pinterest: www.pinterest.com/nadiamajid
Facebook: www.facebook.com/pages/Abso-knitting-lutely/508684905809430
G+: www.plus.google.com/b/10108640953109280421/101086409531092804271
Twitter: @NadiaBookInHand
Glypho: http://glipho.com/abso-knittin-lutely