What's the name of your label ?
Mirrymirry
What do you create ?
Hand embroidered pictures, ladies tiny scarves, novelty mice doorstops/bookends, sumptuously fluffy eye-masks & elegant embroidered lavender sachets, custom made creations too.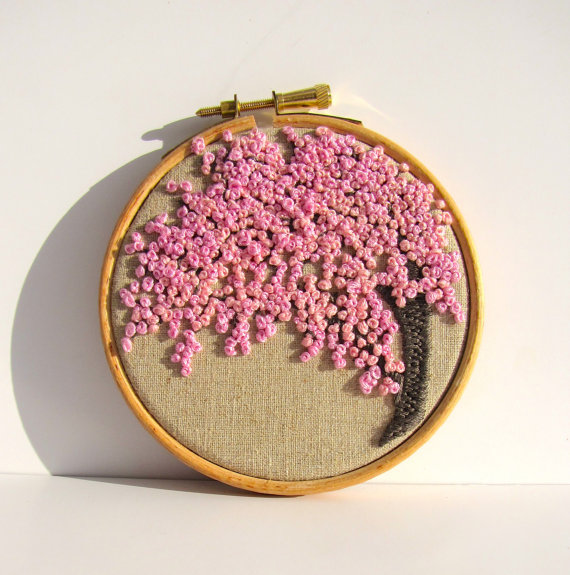 What is your background ?
I'm Thoroughly British, from a family of five children, raised in the East of England. Worked for many years in the Travel Industry, managing a sales team & later on training new Managers & dealing with travel shop takeovers. My passion for France & the French language led me to take a diploma course in my free time. Severe sickness in my early thirties forced me to abandon my much loved career & language learning, changing my whole life, existence & being, beyond recognition to me. We go along in life thinking we have all the choices & are fully in charge of our destiny, yet one bad day can turn your whole future upside down & inside out... it's terribly frightening.
What inspired you to get started ?
My illness. How bizarre is that. When you find yourself housebound, dependant on an electric wheelchair to get from room to room in your own home, & so little energy available to you that you find yourself only able to sit, you become forced to find new ways to help you pass the hours in the day. Embroidery was discovered after I tried cross stitch where I didn't like being told what to do, where to put the stitches, counting the spaces, what colours to use, having to follow the pattern etc., yet I enjoyed using the needle & thread. So I thought I'd try freehand embroidery, just playing freely with the stitches on the fabric, doing my own thing, exploring beautiful fabrics to use. I loved it & just carried on. It's something I can do sitting down, takes no strength or energy & I can abandon it at any moment when I need to suddenly lie down & it can be picked up again from where I left off (often unlike painting which I loved but struggled with because of my health limits).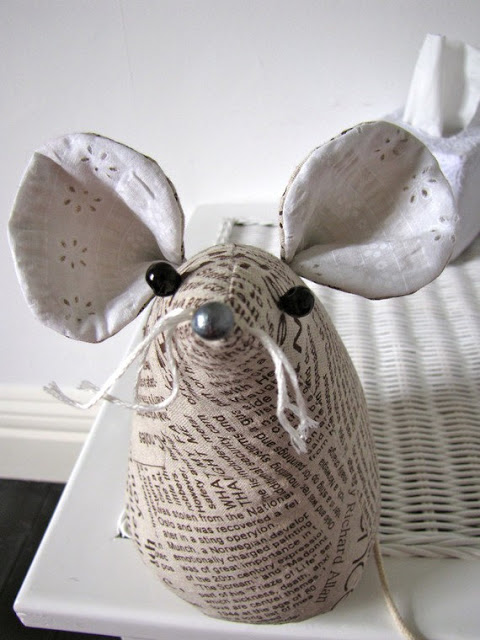 What's the best thing about producing and selling your own items ?
Creating my little pieces makes me feel useful, I can say to myself that I've achieved something in that day, even if it is just the tiniest of things. When you've been used to being so terribly busy & driven by a target orientated day, it's a shock to find yourself unable to do the simplest of things. Creating what I can helps me to fill that void. There is great joy in crafting too, I get so excited with each project, observing the works come to life as I do more & more. Often I'm not sure how something will turn out, I work away thinking hmmm I'm not convinced this will be a winner, only to find upon completion it really does make my heart smile. I've learned not to abandon a project until it's complete as they nearly always turn out better than I anticipated. Having Etsy as a place to sell & showcase my hobby is a dream come true. I have gifted so very many of my pieces in the past before I found Etsy, which is fine but it's so much more a pleasure to have someone purchase from you, because this suggests they really do want your creation & may love it or enjoying gifting it to someone with similar tastes. Without Etsy I wouldn't be able to keep on keeping on with my hobby, I couldn't bare to see a cupboard full of crafts without a home. I've met a lot of lovely people through Etsy too, opens my tiny world up in a big way & I'm so thankful for that. I just love Etsy fans, they have a genuine loveliness about them that you don't easily find elsewhere.
What are your favourite materials to work with ?
I squeal with delight when my new embroidery flosses arrive, the colours, sheen & texture alone make me smile. Hours and hours are spent scouring for new fabrics for my different projects, it's always a happy day when I get my hands on them. I love all beautiful materials, I only ever work with premium quality supplies, I have to love it myself before I will consider passing something on & my tastes aren't bargain based alas!
What has been your most successful project ?
Oh tricky question, possibly my Windy Day embroidery picture. It's just the most adorable print on fabric, when I discovered it I just had to find a way to truly show it off. I like to embroider extra pieces onto it now & then too & being able to choose a letter to have stitched onto the tree bark is a great way to personalise it for a gift. I do several versions of the Windy Day in different sizes with different illustrations. My 'Mr Read All About It' doorstop/bookend is a popular little character too, I make them in many fabrics but the newspaper design is the most wanted of them all.
Something about your label that you haven't previously shared.
All of the above! I haven't told my Etsy story to anyone before.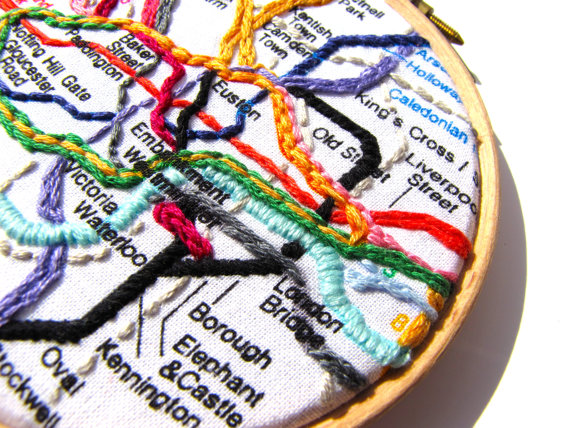 What do you like where you live ?
I love the openness of my town, Boston. The area is extremely flat which allows for the most fabulous skies. I've never seen sunsets as spectacular as we have here. I love blue skies & dry weather & we excel at that in my region.
A website that gives you ideas.
If you could leave right now, where would you go and with who ?
I would go to the Amalfi Coast in Italy. I went years age pre illness & it is the most beautiful of places. Restaurants serving delicious fresh, local & well cooked Italian food, overlooking stunning aqua blue seas. Orange trees & a relaxed easy going lifestyle amid the locals, my perfect weather & adorable villas. I'd go with my fabulous fella & my two teeny fluffy dogs!
Where can we find you on the web ?