We are back for another round of fabric ideas!
The possibilities of fabrics are almost endless with our new ANDOLLA sewing pattern! The only recommendation is to select a fabric with a certain percentage of elasticity in order to be able to move easily and to have an absolute comfort.
The beautiful fabric used for the sleeveless version with regular pleats of our model was kindly provided by Vanina from the Je Suis A Croquer shop. It is a fabric of the Japanese brand Nani Iro, very soft and delicate with pastel colours.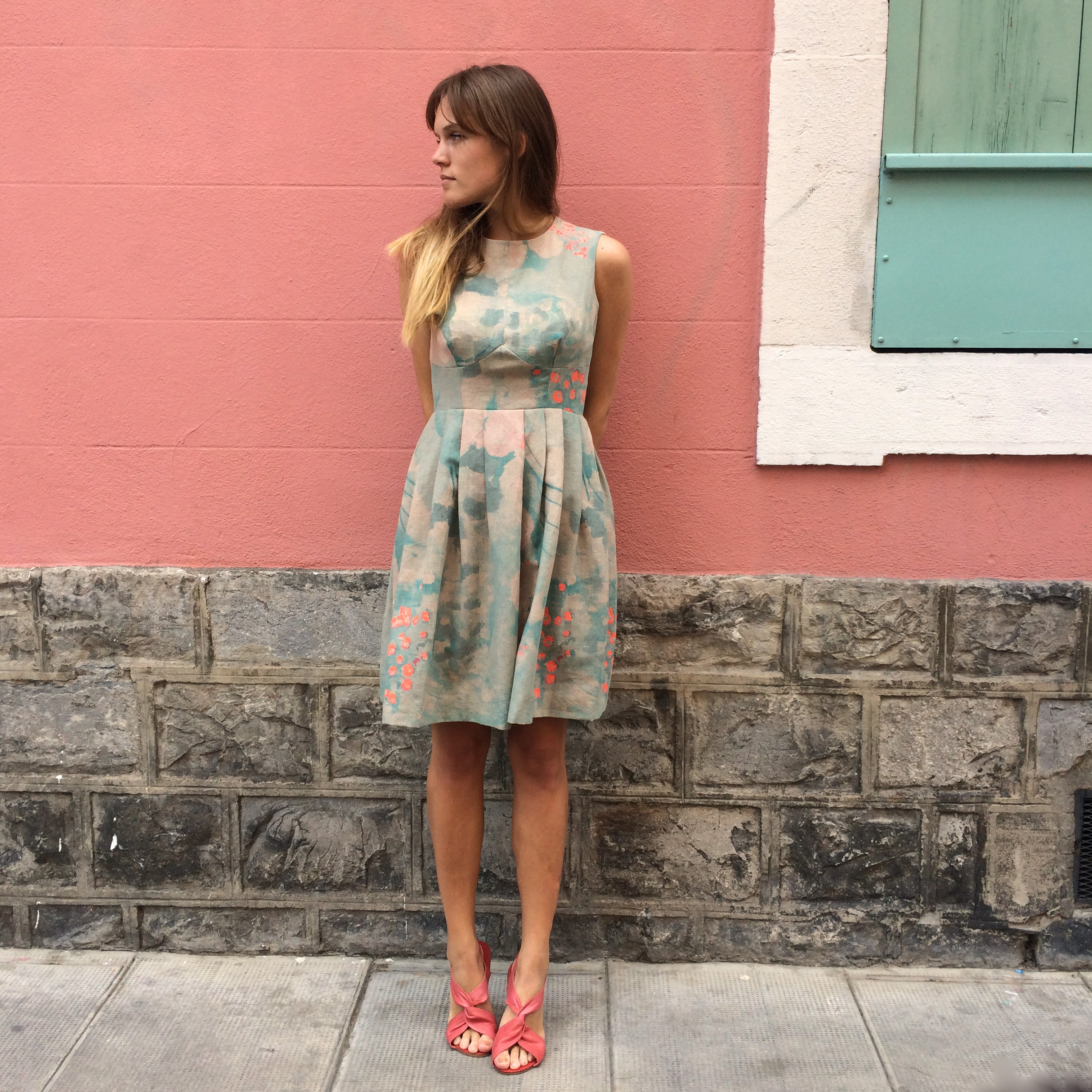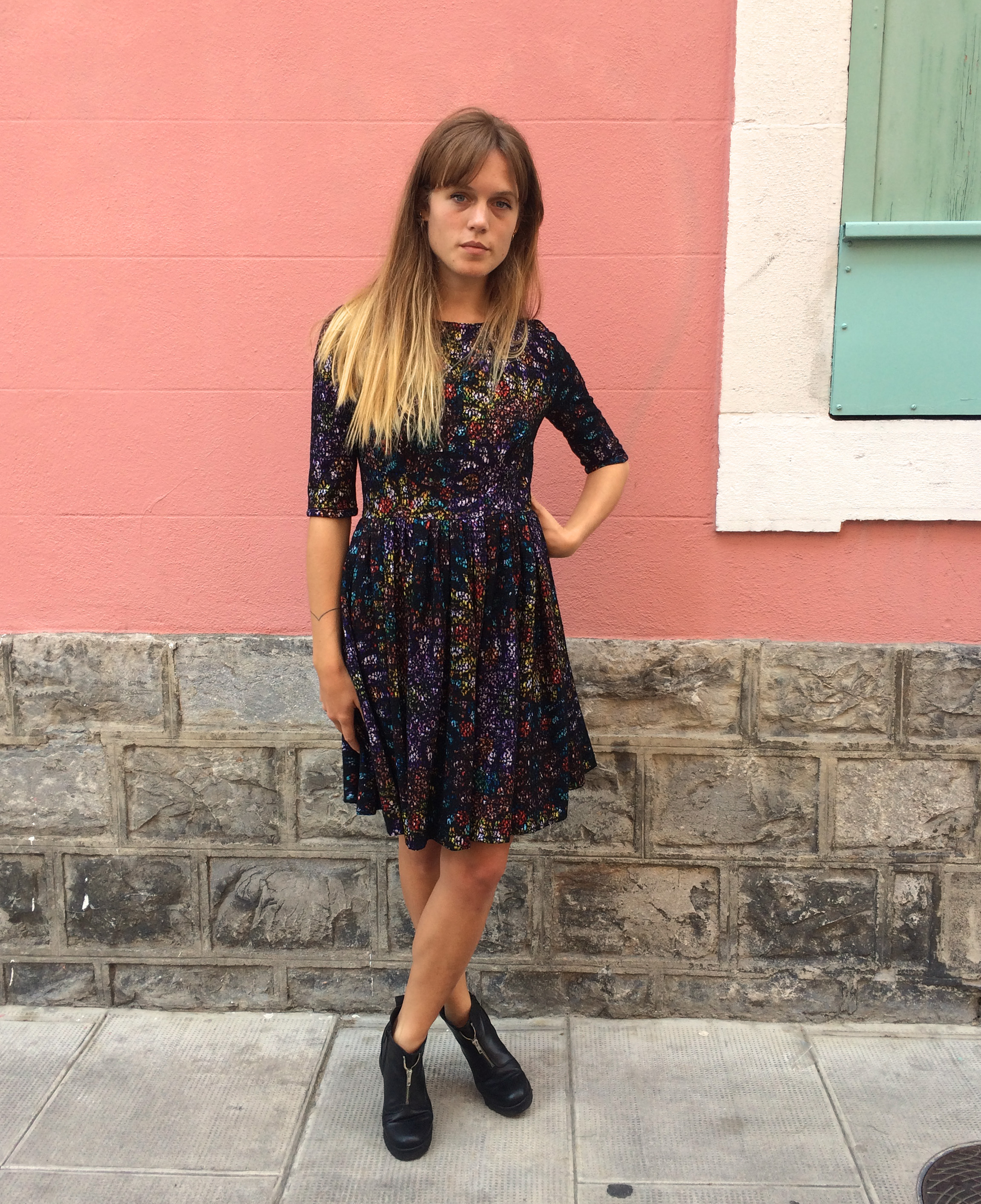 To help you make your choice, here is a selection of pretty fabrics found on the web. Please note that we have not seen or touch the fabrics, it may be interesting to ask for a sample to see if that is what you are looking for.
For yardage, you can check out the description box of ANDOLLA.
Theatre Red / Néoprène amande / Birds & Roses
Navy and Ivory Squares / Stork Surprise / Ponte di Roma Denim
I hope that these ideas will help you pick a fabric to make your ANDOLLA dress!