Get ready for the festive season with ANDOLLA!
A few days ago, the latest Opian sewing pattern came out, you may have already seen our new dress ANDOLLA. Today, we will take a closer look at this new pattern.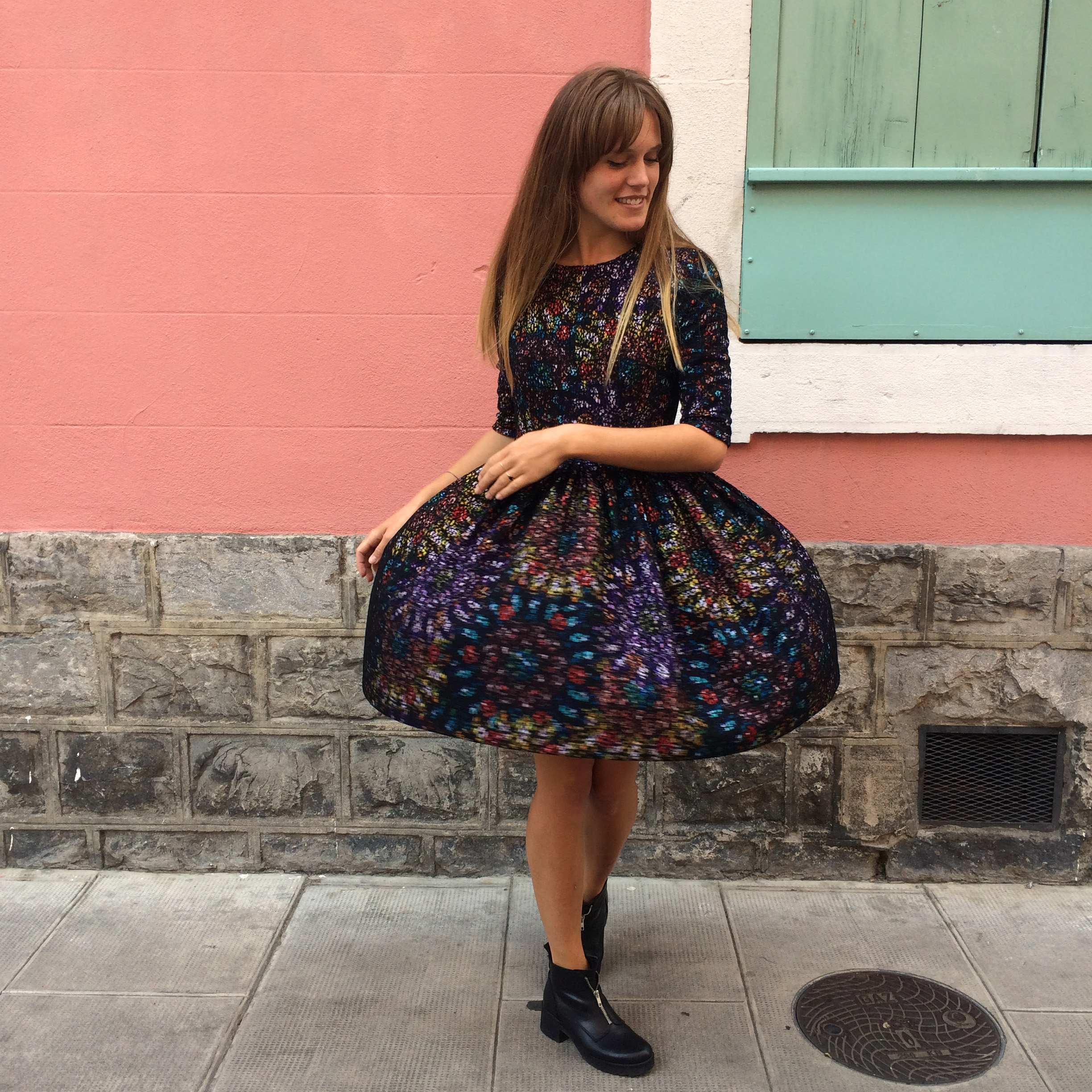 Model
ANDOLLA is a jewel neckline dress with or without three-quarter sleeves, fancy cutouts on the front of the bodice that fit the chest and enhance it, regular or random pleats depending on your tastes. And to allow you to put it on easily, an invisible zipper in the centre back.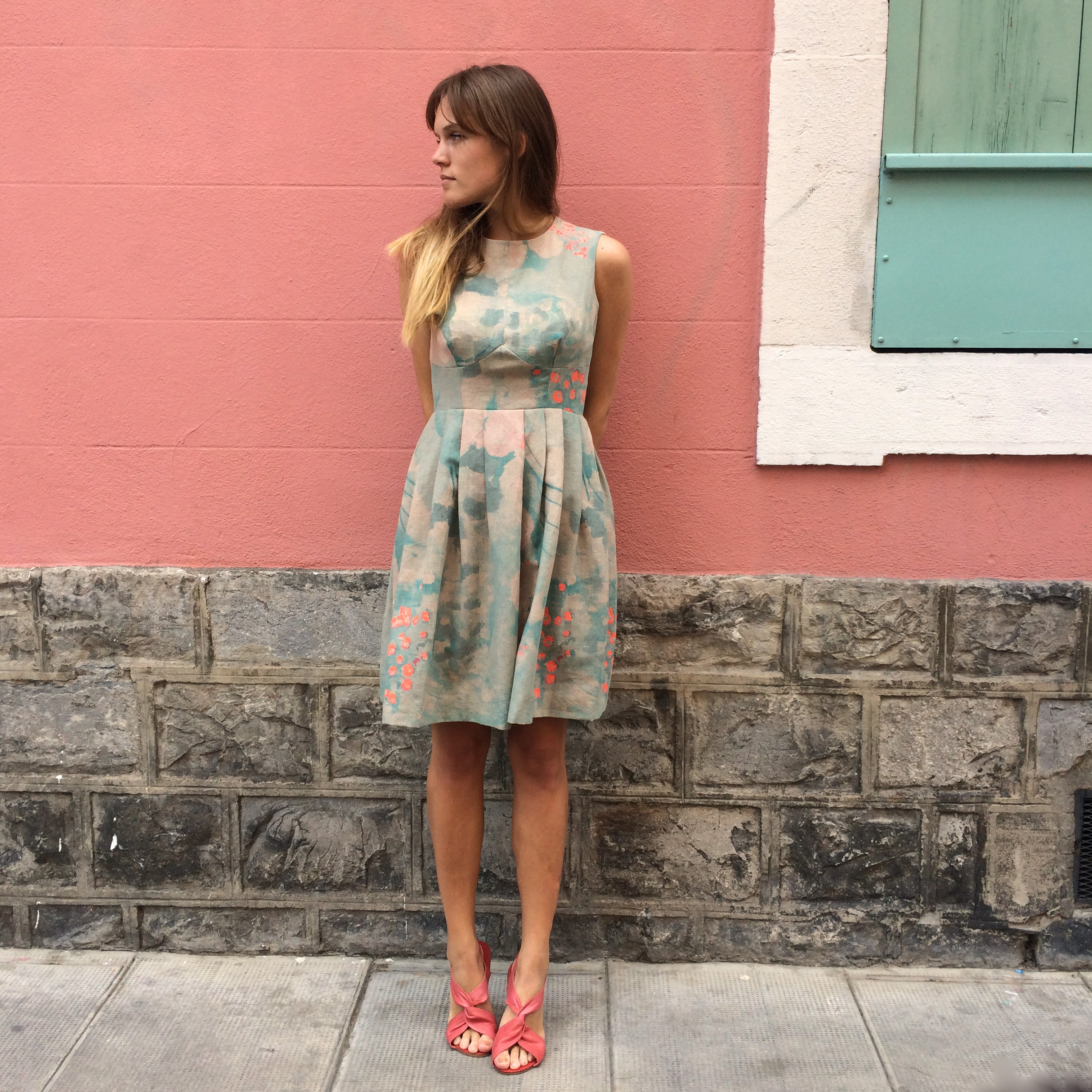 Technicality
ANDOLLA is a dress relatively easy to make, the biggest difficulty being the insertion of an invisible zipper. However, the dress is fitted over the entire part of the bodice and requires the execution of a toile beforehand to adjust the pattern to your body shape. A fitted garment. For help in adjusting a pattern to your silhouette, the Pattern Making section is here for you. With all these information, we ranked this model to a level 3/4. You can find all the instructions concerning the level difficulty in the Resources section.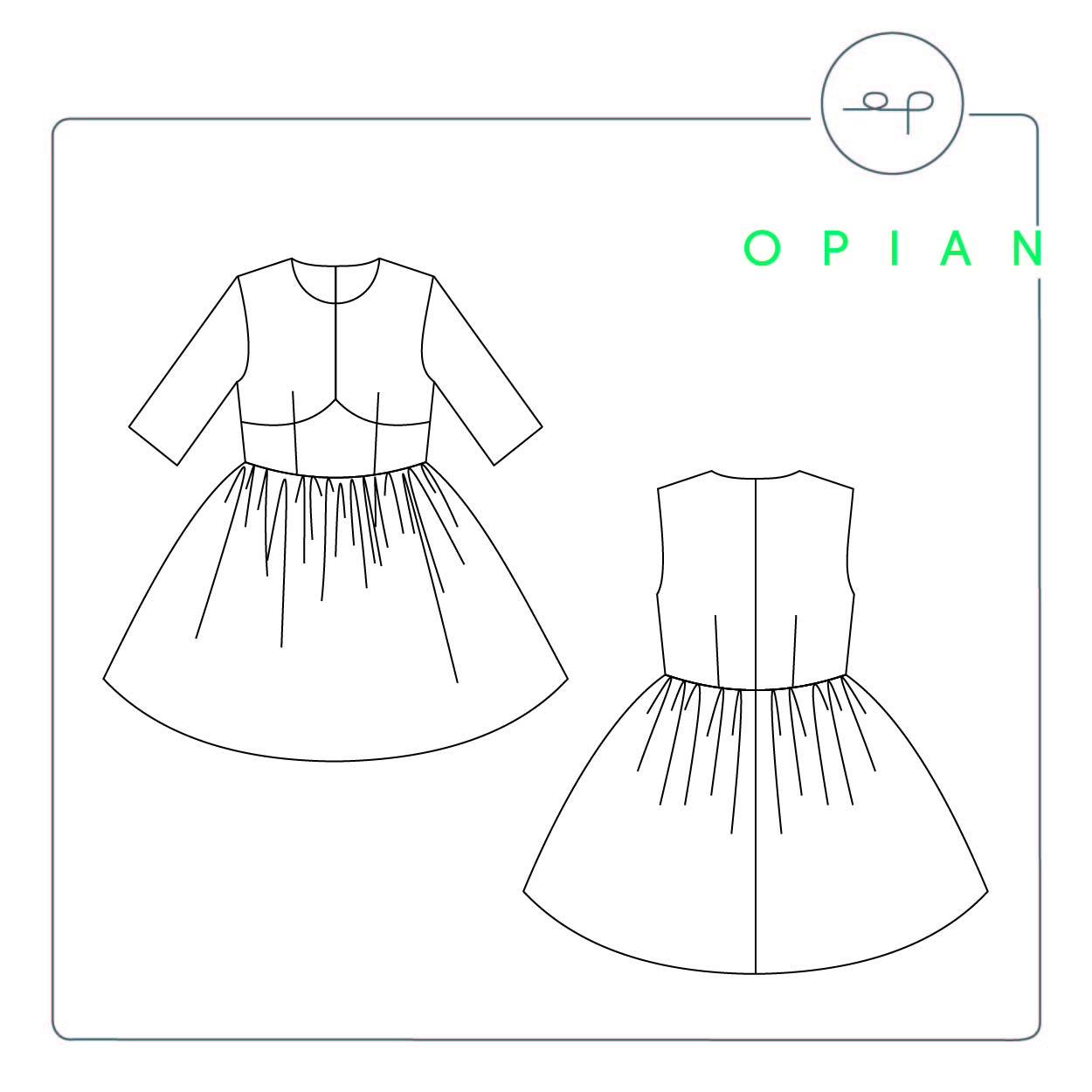 File
The sewing pattern has to be downloaded and printed at home. It contains 8 different sizes with clear and easy instructions and illustrations to make it even easier to understand. You will also receive an A0 file to print in a copy shop. Once ordered, you will receive a ZIP file with the pattern in English and French.
Get all the details of the material needed in the item description.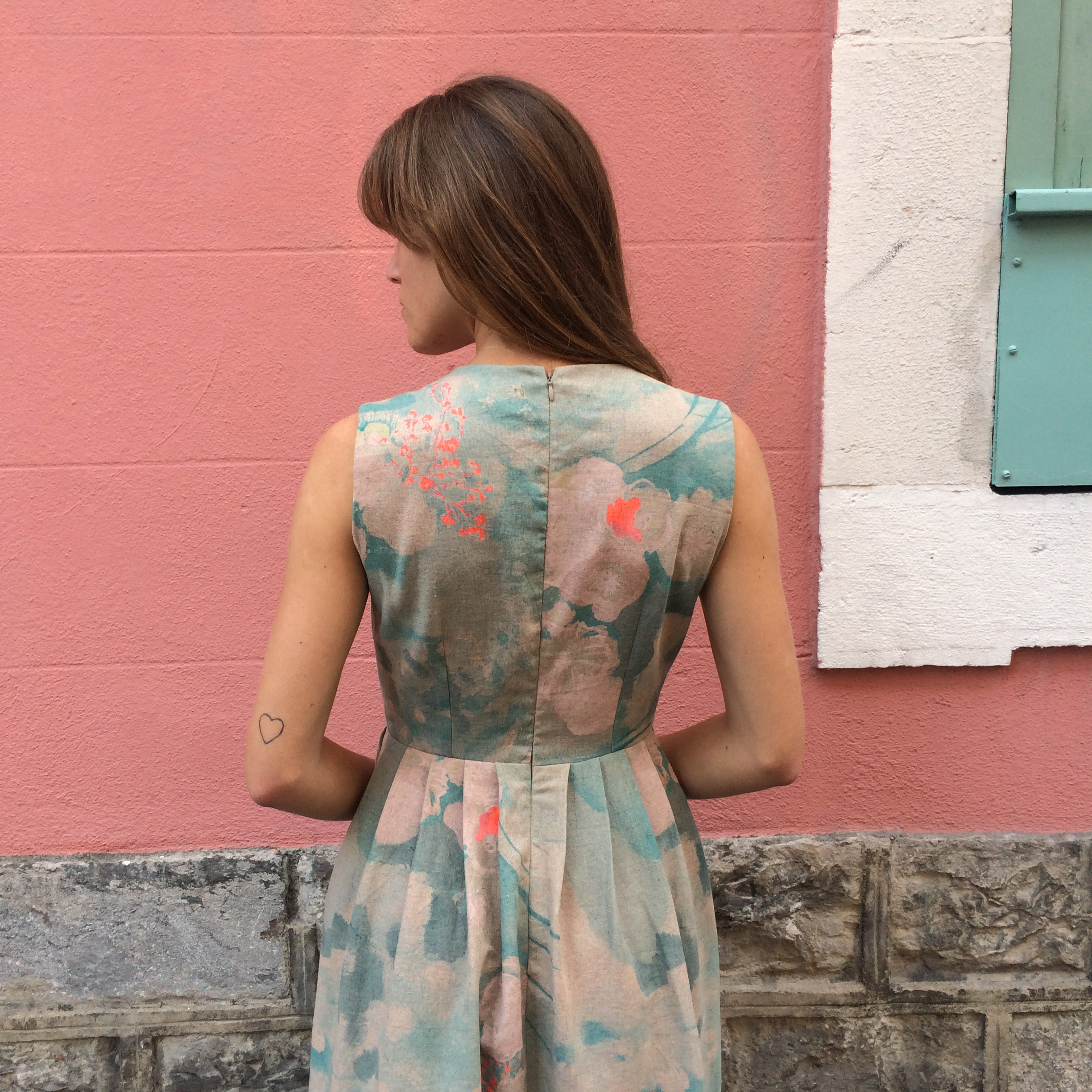 And we hope to see plenty of ANDOLLA this year, so don't hesitate to share your makes with #OpianAndolla and @OpianGeneve.
And if you want to get all the latest sewing pattern releases and promotional offers, subscribe to our newsletter.