You may have seen the new Opian sewing pattern released this week, the

CIVETTA

blouse. Today, we are going to dwell a little more on the details of this new blouse.
Model
CIVETTA is a blouse with voluptuous shapes and a multitude of modern or more retro options according to your preferences. Its shoulder cutout gives all its originality to this garment that will accompany you throughout the four seasons, whether at work, at a dinner with friends or at a cocktail party.
With a shoulder yoke, gathers at the seam of the yoke, three types of collars or necklines, three lengths and types of sleeves, and three lengths and types of hems, the choice is wide to find the version you like. All these options are interchangeable, so you can make up to 27 different garments with 1 pattern.
The versions presented in this pattern are as follows:
Version A: collarless, three-quarter flared sleeves and short straight hem
Version B: shirt collar, long sleeves with shaped cuffs and rounded hem
Version C: officer collar, long sleeves with straight cuffs and long inverted mullet hem
With CIVETTA, you will practice sewing techniques such as gathers, buttonholes, shirt collar, French seam and button addition. A good reason to discover new things.
Technicality
Collars, armholes, cuffs and buttonholes are somewhat complex elements to make, but not inaccessible with good will. CIVETTA it is ranked as level 1/4 according to the Opian criteria. You can find all the information concerning the level difficulty in the Resources section.
In addition, I have prepared several blog posts for the various technical points offered in this model which will be published in the coming weeks. You will find topics on the French seam, buttons, shirt collar and gathers. To not miss this sewing information, I suggest you subscribe to the Opian newsletter.
File
The sewing pattern must be downloaded and printed at home. It contains 10 different sizes with clear and easy instructions and illustrations to make it even easier to understand. You will also receive an A0 file to print in a copy shop. Once ordered, you will receive a ZIP file with the pattern in English and French.
Find all the material necessary for the realization of this model in the description of the article.
I hope you like CIVETTA and I look forward to seeing all your versions with the #OpianCivetta. And for people who don't use social networks, I invite you to send me a photo by email because it's always a pleasure to see your creations of Opian patterns.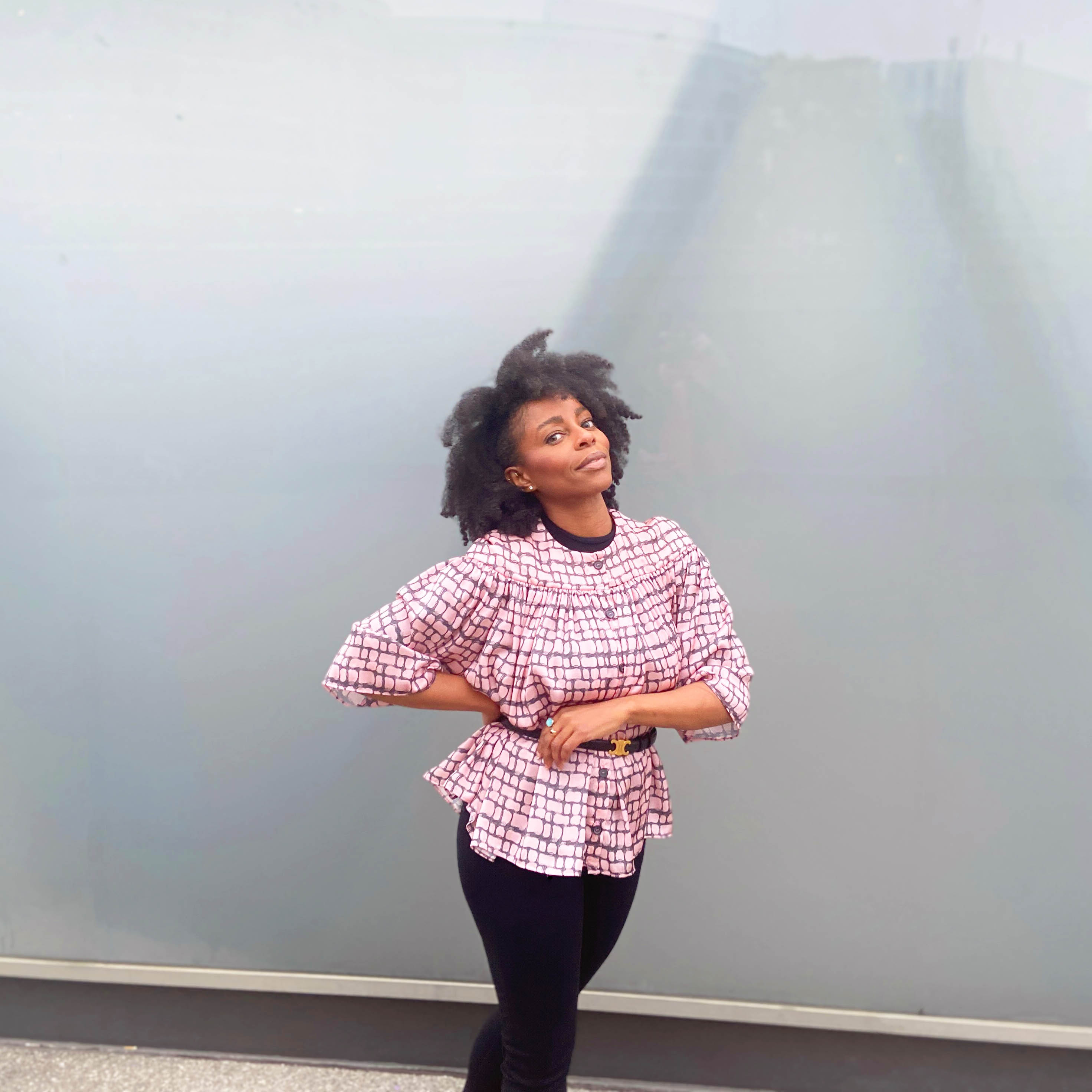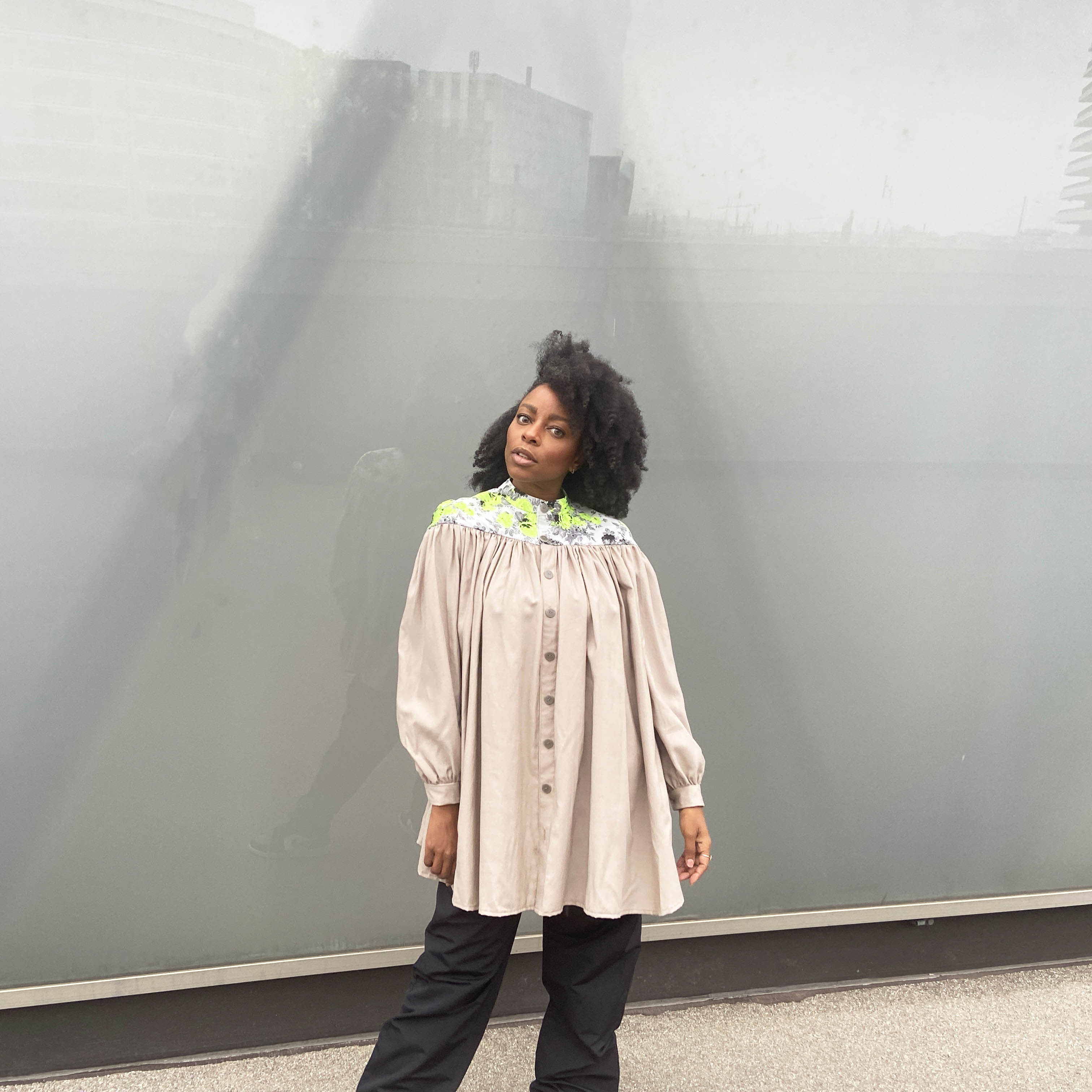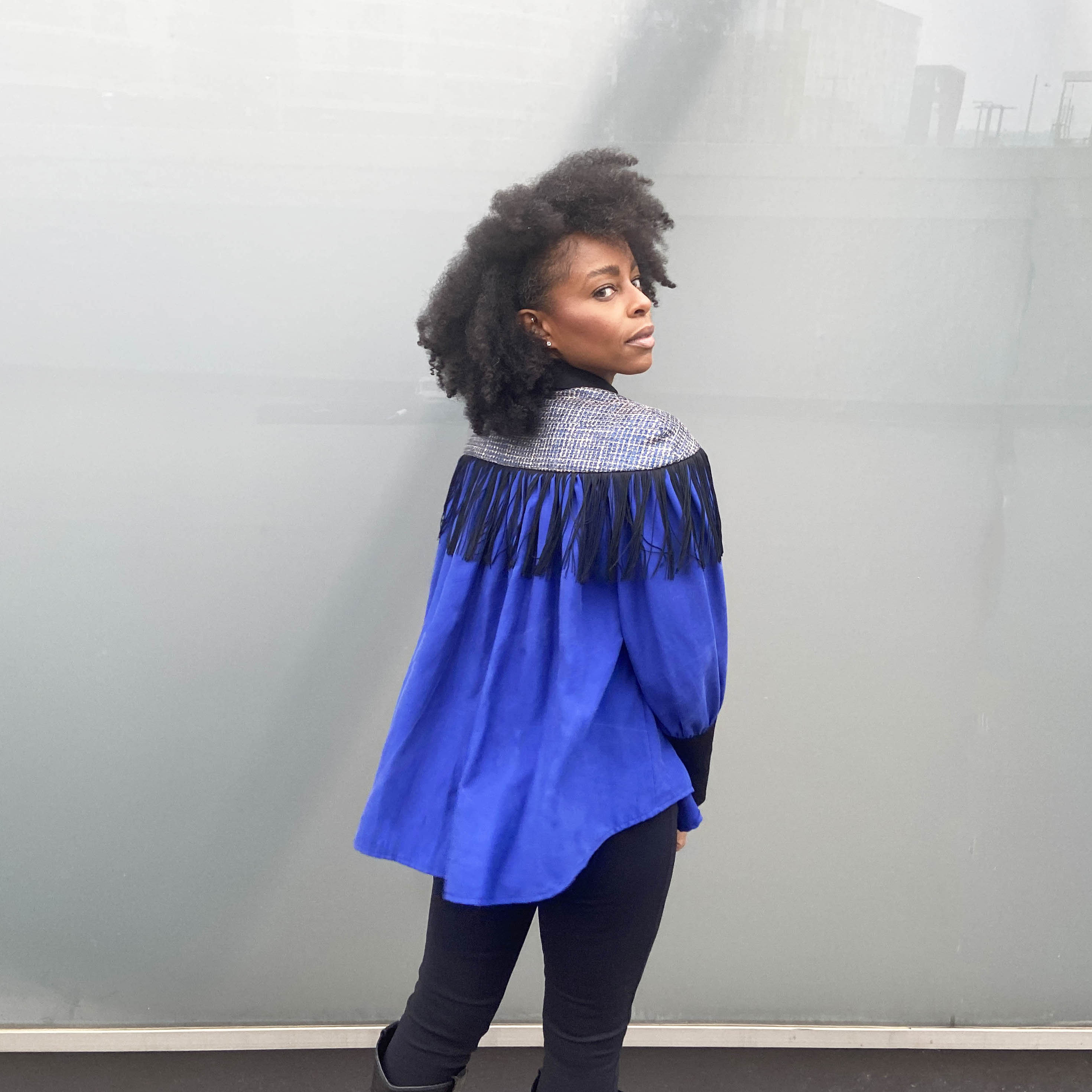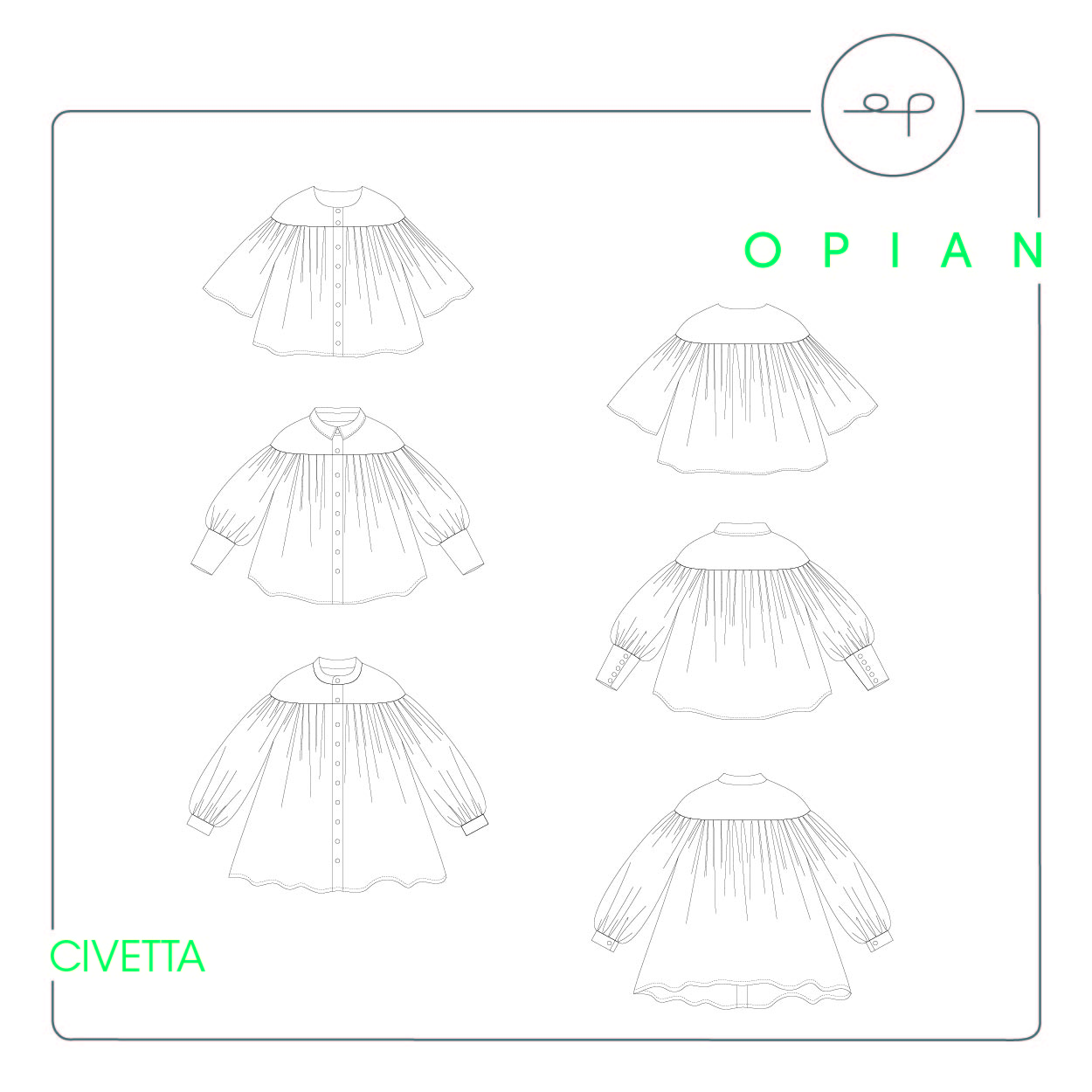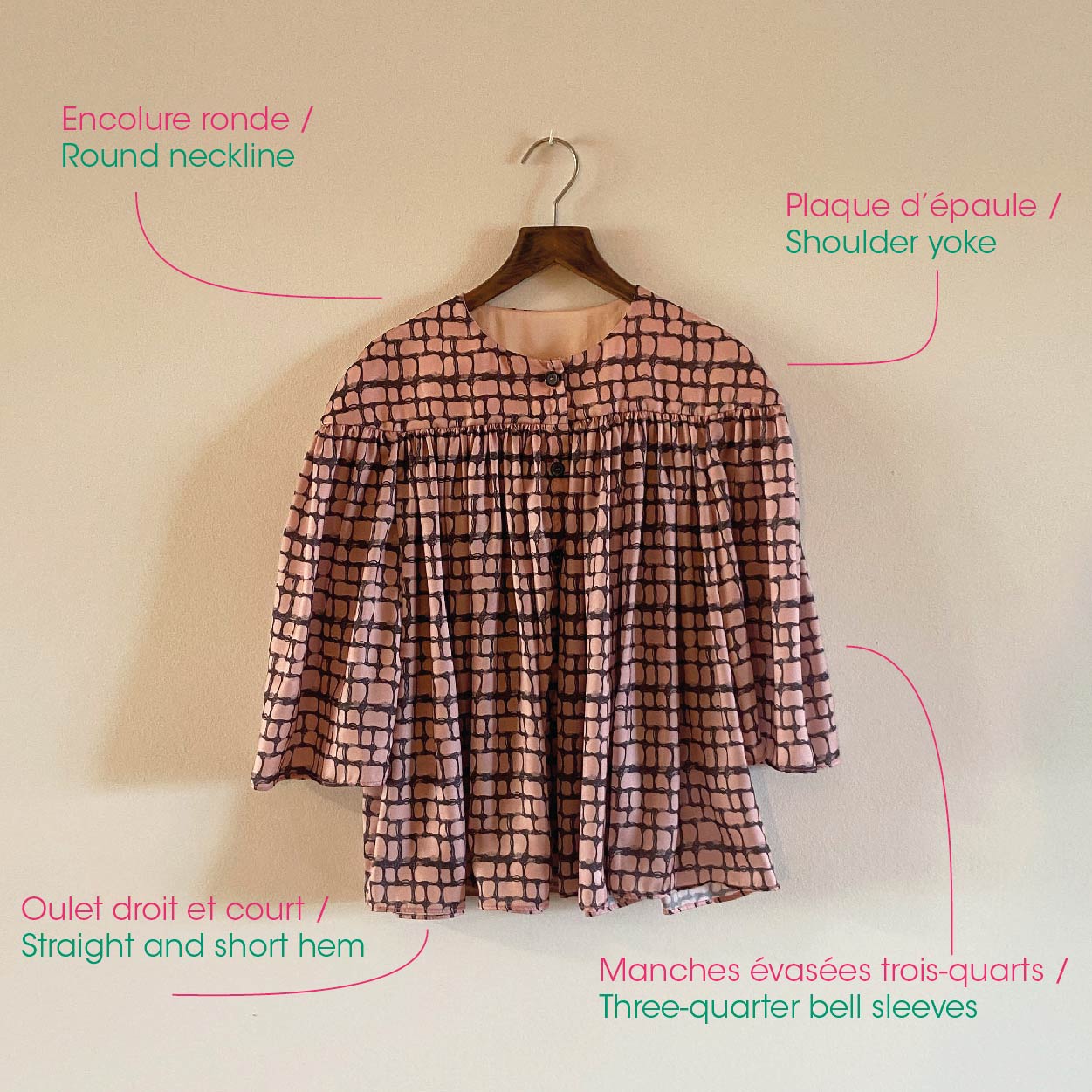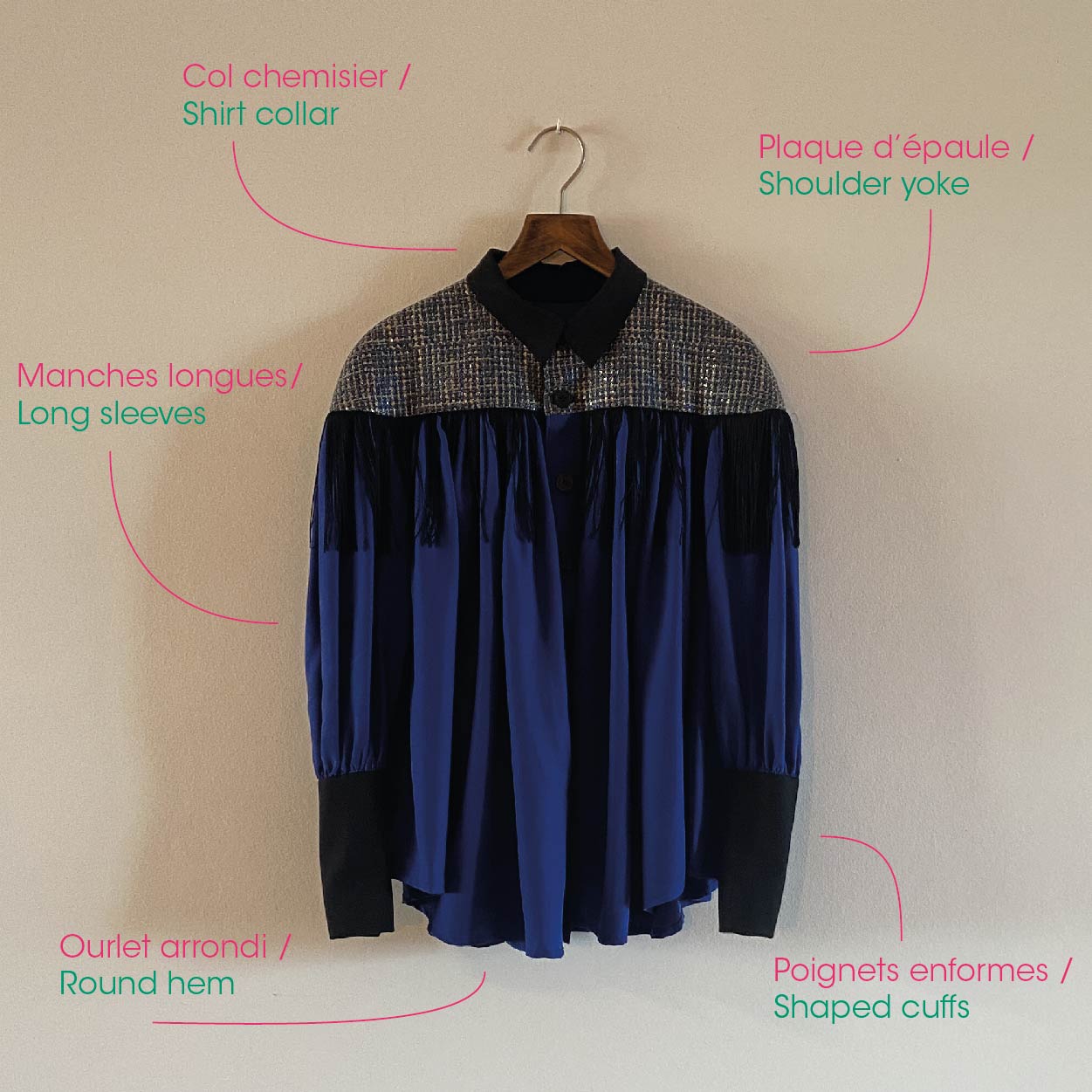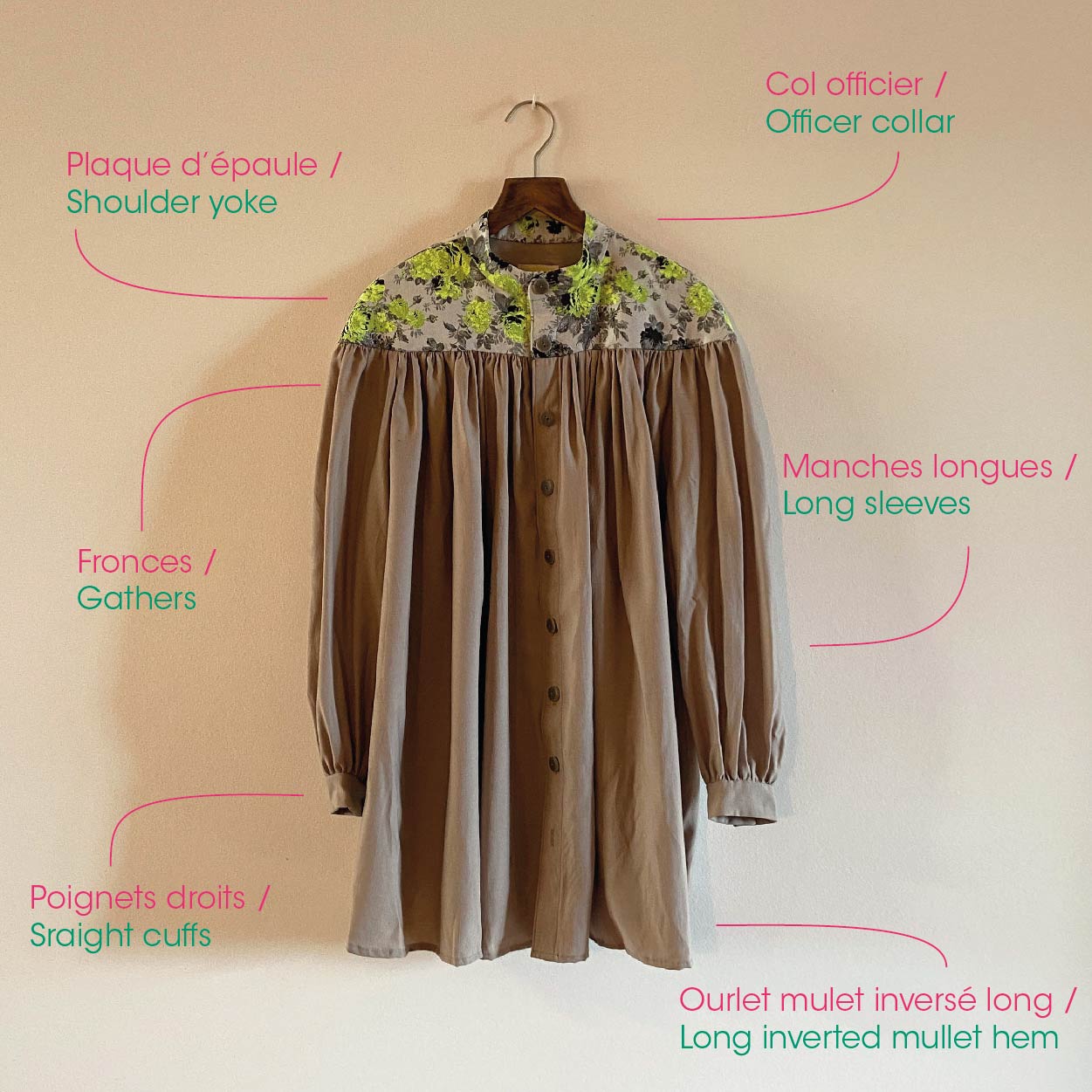 Get all the information about our new CIVETTA blouse.