You may have seen past our two swimsuits that launched recently!? If you haven't already fallen for one of them, here is more detail on the FELSKINN model that will make you want to relax by the water, I hope so!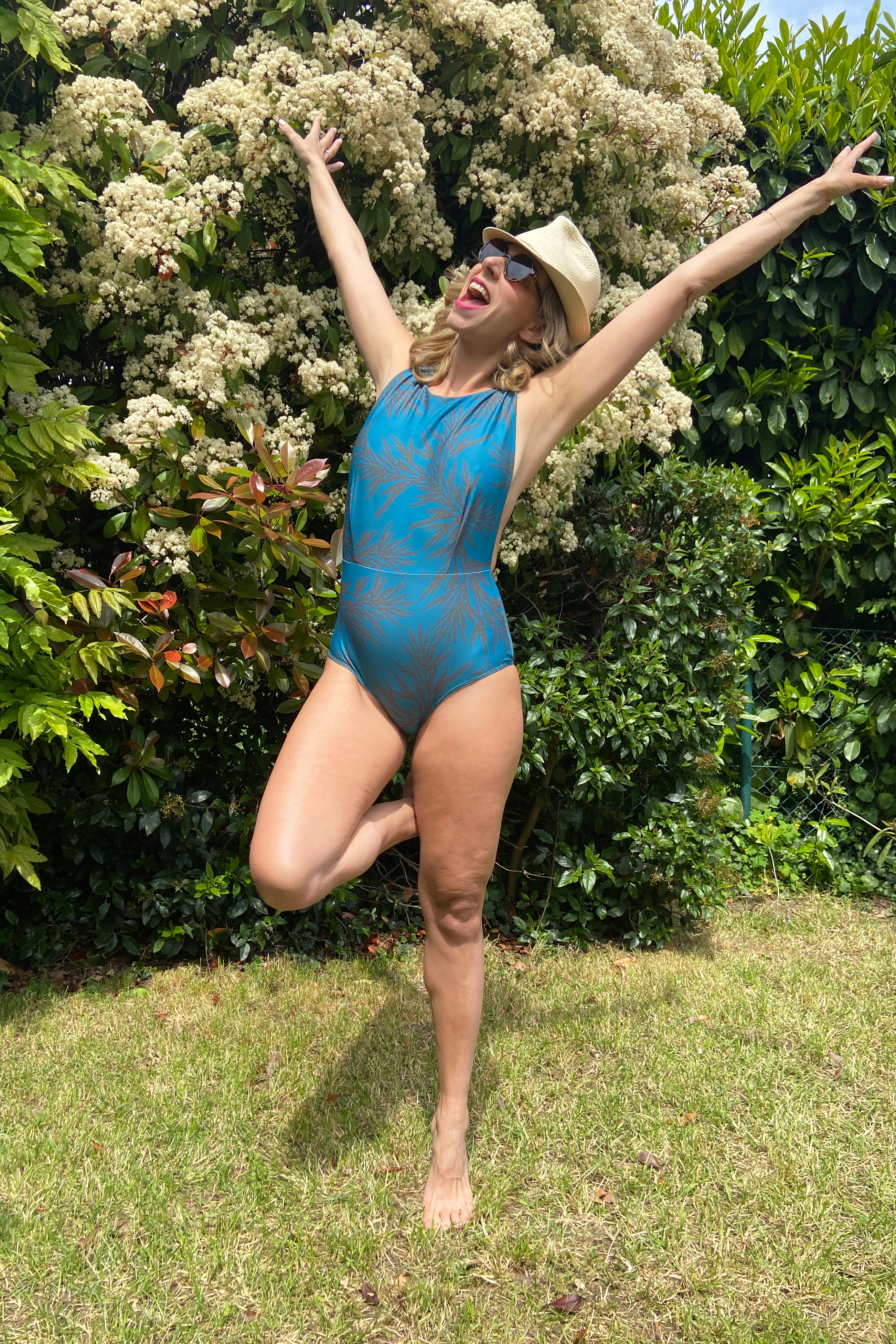 Model
FELSKINN is a one-piece swimsuit with a high-cut side front and back straps, as well as high-waisted knickers. Its open back gives it an elegant touch that can also be worn as a bodysuit with a skirt or jeans.
One of the specificities of Opian is to make the realisation of a garment as simple as possible using the minimum of supplies. This is to limit the sourcing time, the difficulty of realisation, the ecological impact and the costs related to material. This is why all Opian swimsuits contain few notions.
One of the joys of sewing your own swimwear is the ability to customize the fit to suit your body perfectly. With the Felskinn swimsuit pattern, you have the opportunity to make adjustments and modifications based on your preferences. Tailor the strap length, back coverage, or leg openings to achieve your desired level of comfort and style. Play around with different variations while keeping the overall aesthetic intact, allowing you to create a swimsuit that is uniquely yours.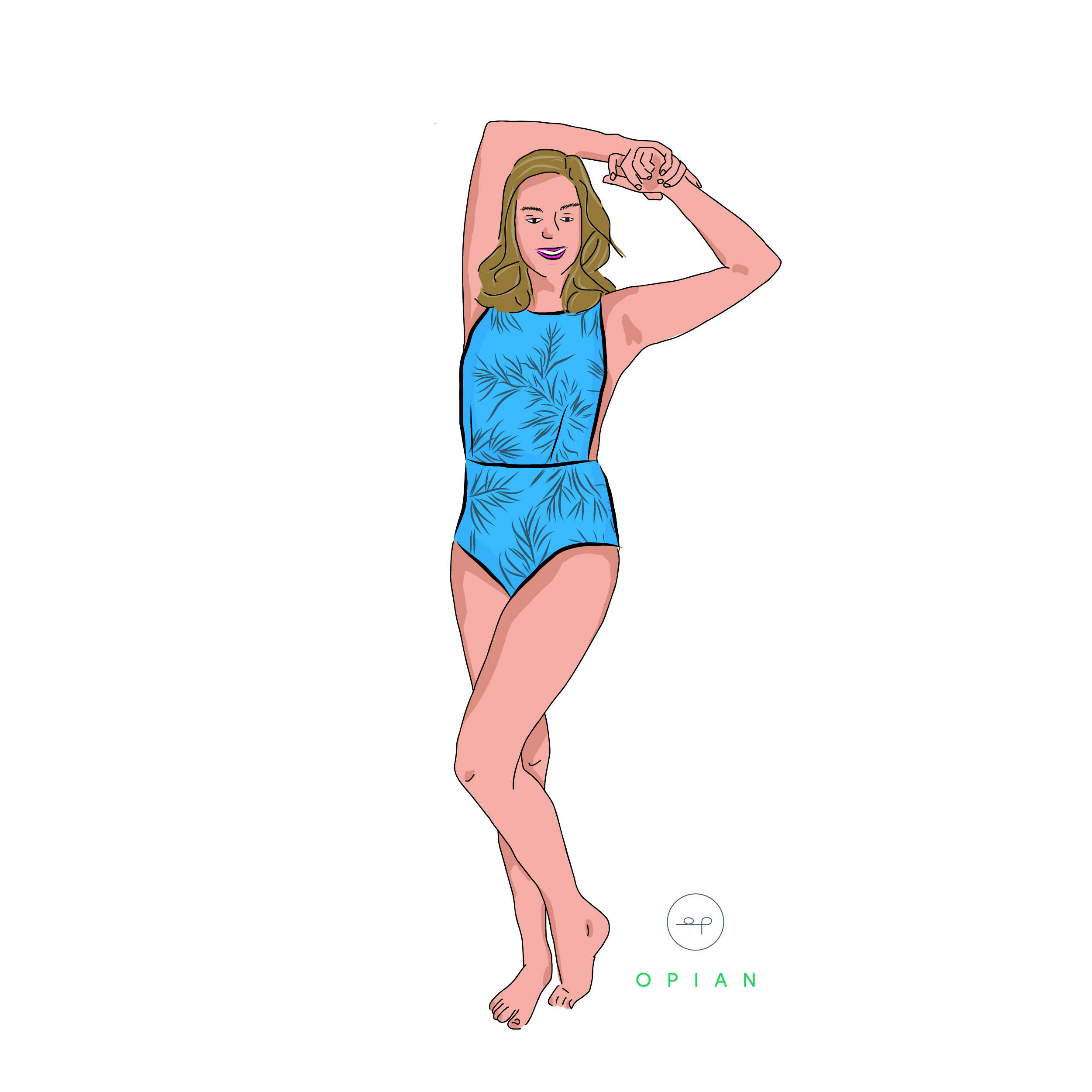 Technicity
Sewing a swimsuit can be a little scary at first, but once started you realise that it is not so difficult. However, the trickiest part is sewing lycra and adding elastic in some places, all of which makes things a bit slippery. In order to help you, you can baste the elements together with long hand stitches.
FELSKINN having no other difficulties such as closures, rings or hardwire, it is classified as level 1/4 according to the Opian criteria. You can find all the indications concerning the difficulty levels in the Resources section. Moreover, if you have never sewn a swimsuit, this is the ideal model to start sewing this type of clothing.
In addition, to guide you, you will find a series of articles with lots of advice for sewing your own swimsuit on the blog.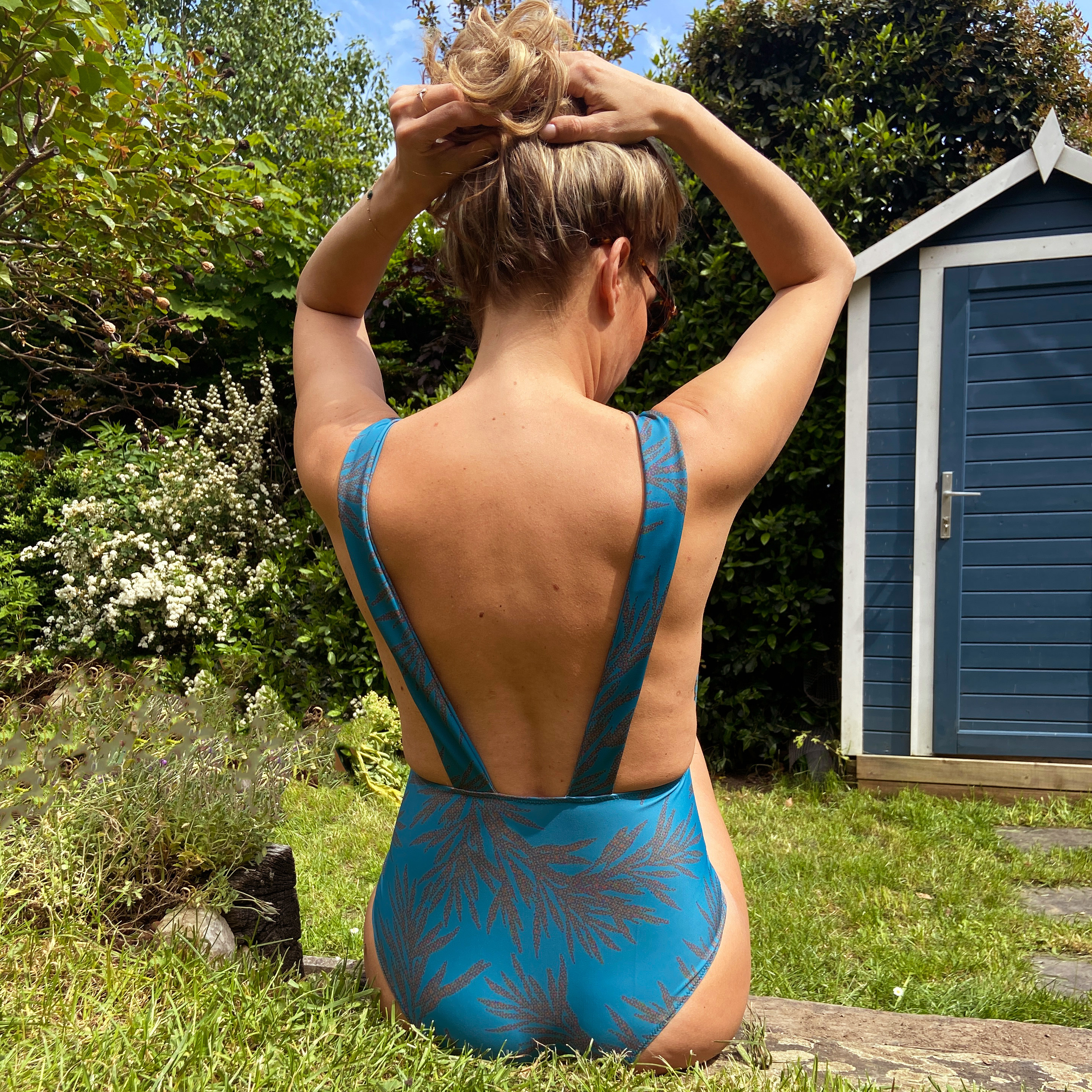 File
The sewing pattern must be downloaded and printed at home. It contains 10 different sizes with clear and easy instructions and illustrations to make it even easier to understand. You will also receive an A0 file to print in a copy shop. Once ordered, you will receive a ZIP file with the pattern in English and French.
Find all the material necessary for the realization of this model in the description of the article.
I hope you like FELSKINN and I look forward to seeing all your versions with the #OpianFelskinn. And for people who don't use social networks, I invite you to send me a photo by email because it's always a pleasure to see your creations of Opian patterns.