Getting out of the shower will never be the same with HÉRENS !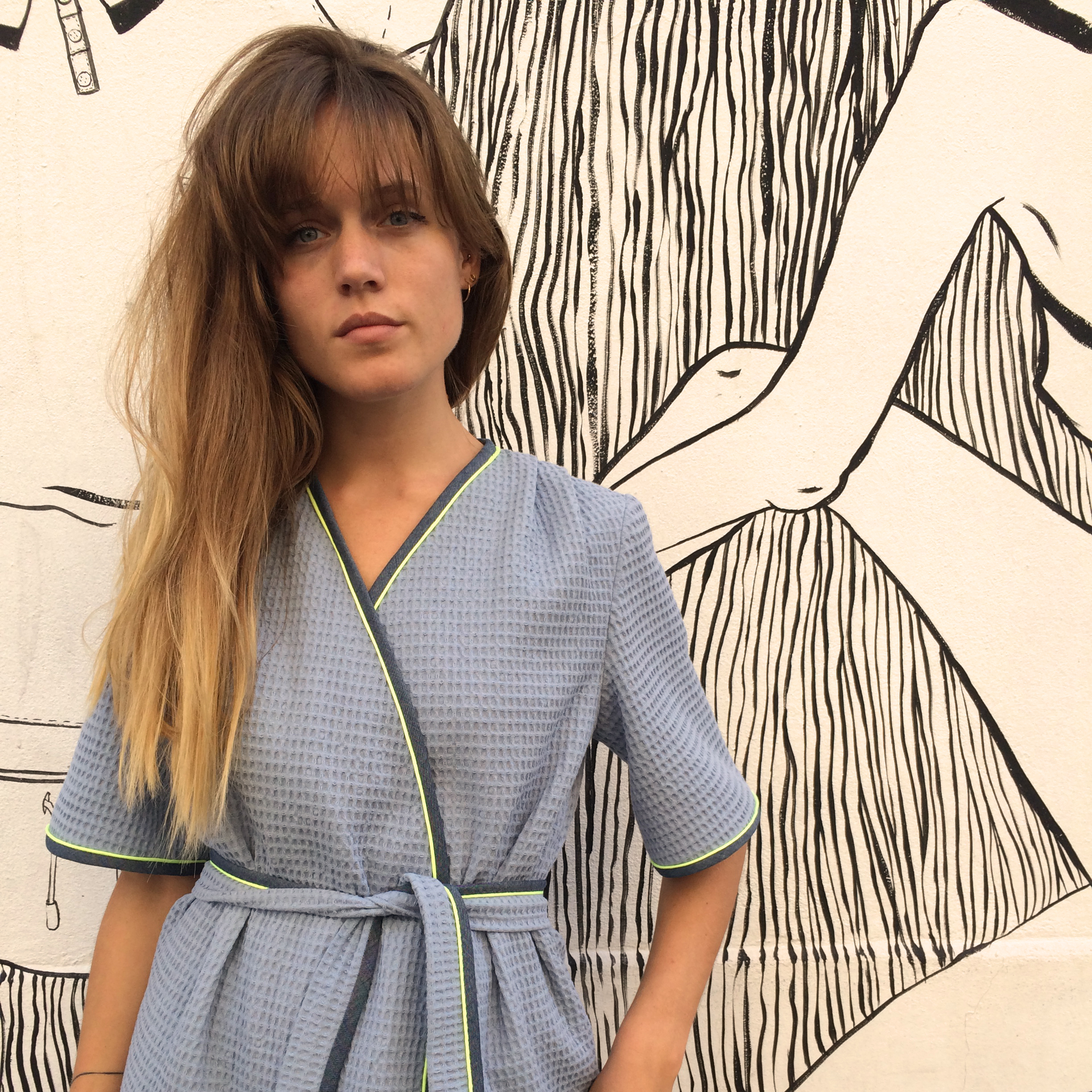 Design
HÉRENS can be made as a cosy bathrobe or an elegant dressing gown, or the opposite depending on your desires. It consists of two front panels with two side pleats at the shoulders, bell shape sleeves, a belt, in-seam pockets and a belt loop.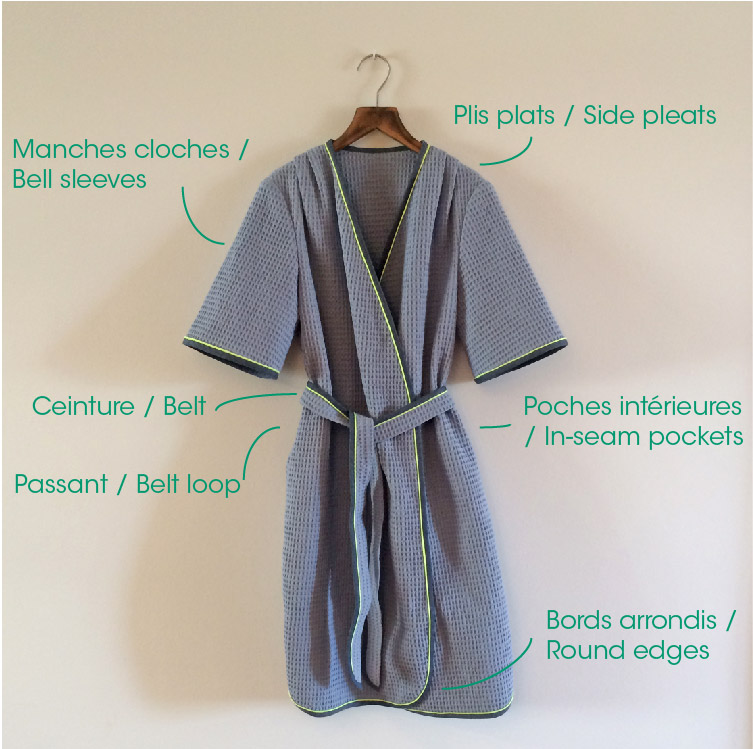 Technicality
As is often the case with Opian, HÉRENS is a super easy model to make. It will take some time to have perfect finishes though. With this model, you will learn how to make bias binding and given the quantities, your will master it!
File
The sewing pattern has to be downloaded and printed at home. It contains 8 different sizes with clear and easy instructions and illustrations to make it even easier to understand. You will also receive an A0 file to print in a copy shop. Once ordered, you will receive a ZIP file with the pattern in English and French.
Get all the details of the material needed in the item description.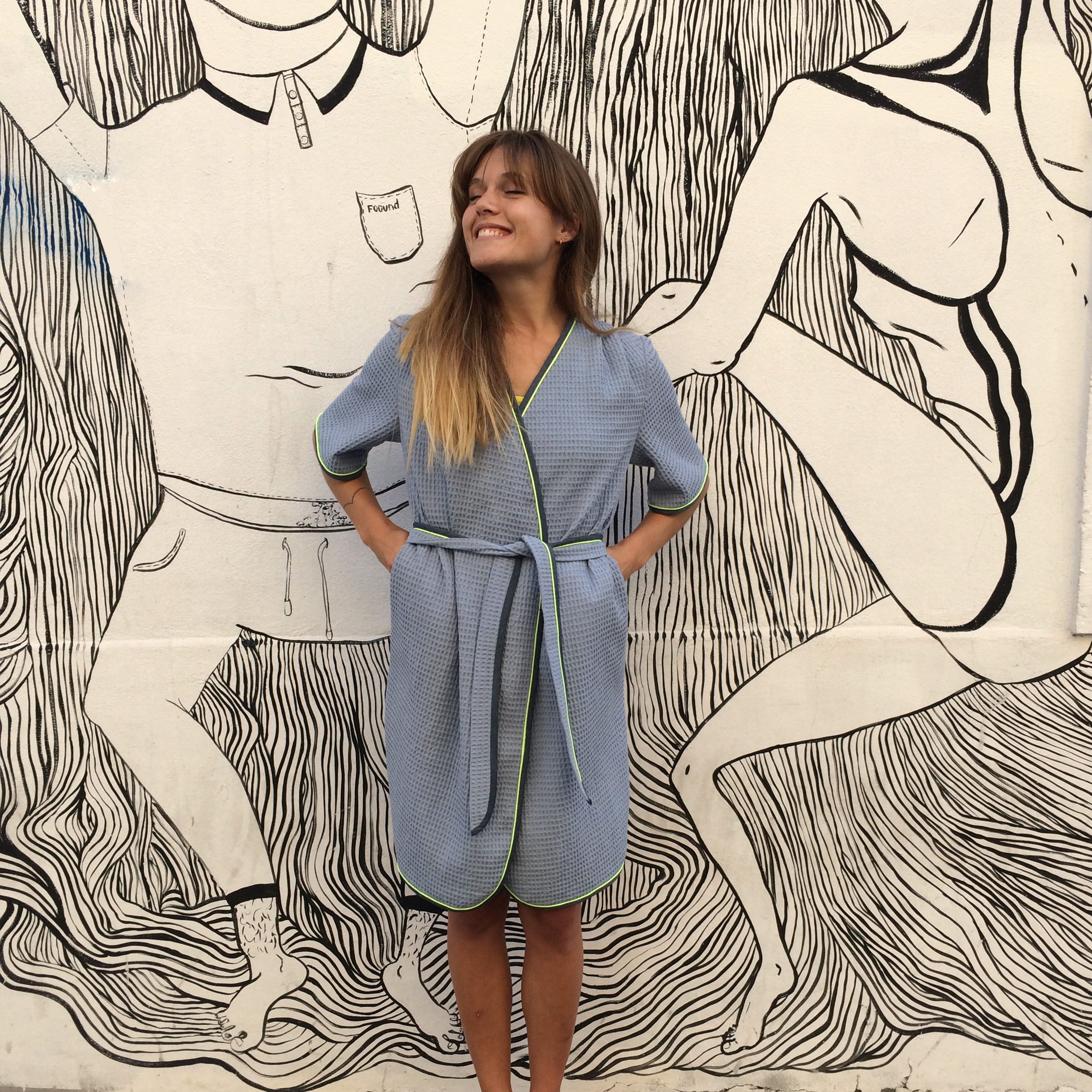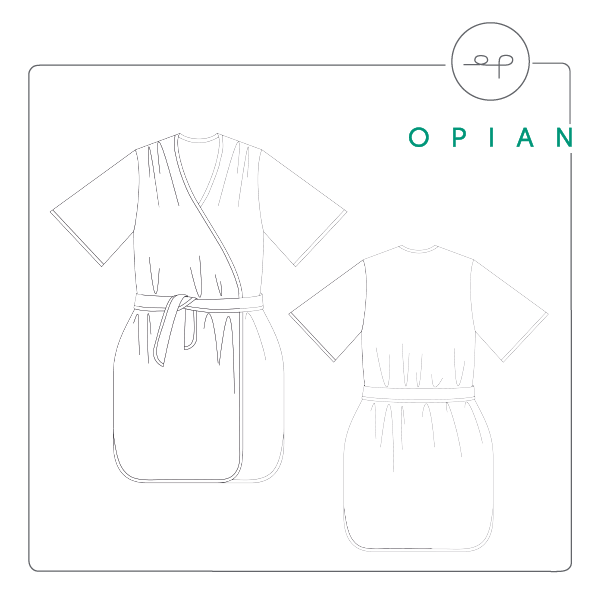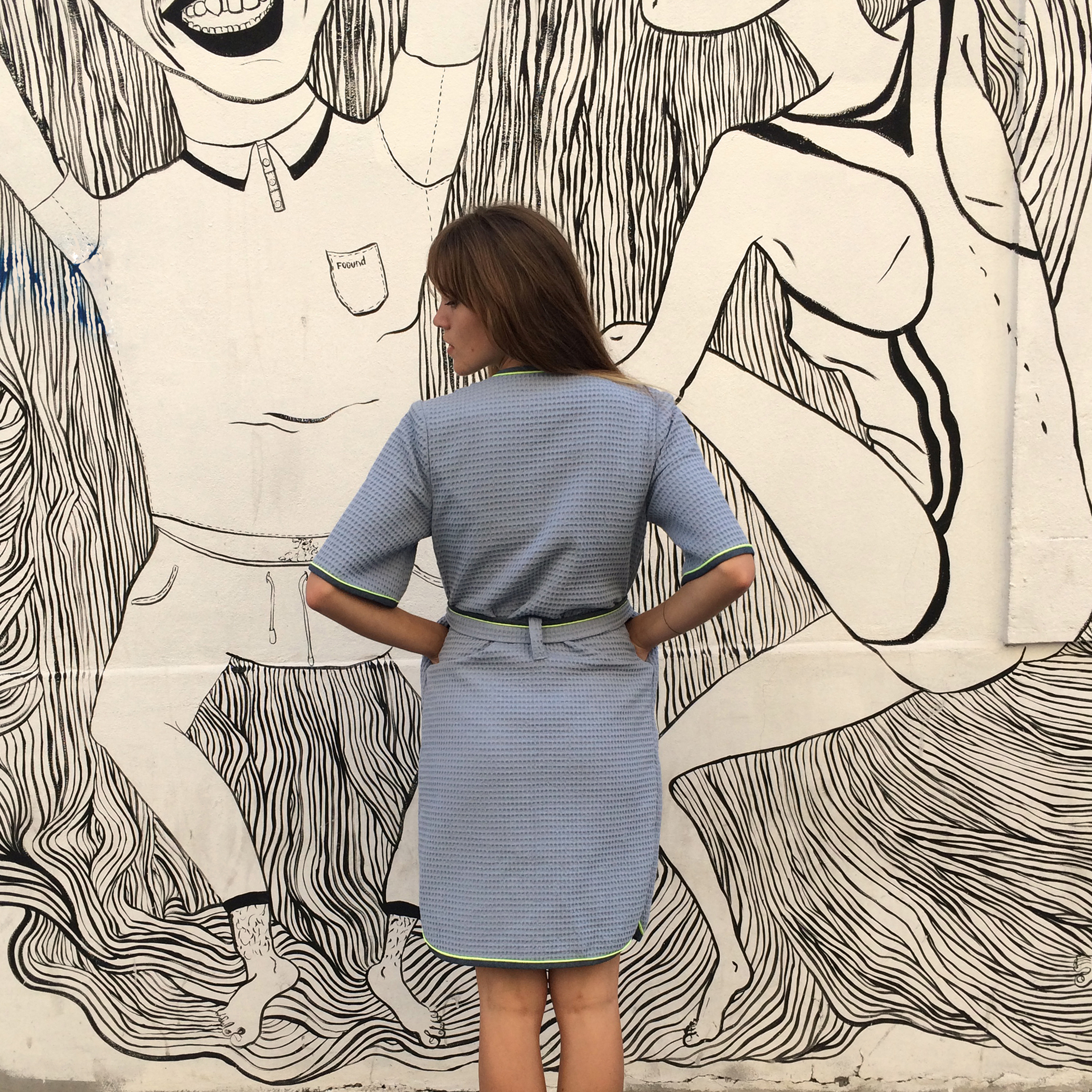 And we hope to see plenty of HÉRENS this Summer, so don't hesitate to share your makes with #OpianHerens and @OpianGeneve.
And if you want to get all the latest sewing pattern releases and promotional offers, subscribe to our newsletter.