It's swimwear o'clock, so time to get ready before Summer!
After many months of work, I am delighted to introduce you the two new Opian sewing patterns, the PISOC and FELSKINN one-piece swimsuits.
Swimsuit patterns are the most popular in the Opian collection and that's a good thing because it's a real pleasure to design this type of clothing. I am committed to making the creation of bathing suits accessible to everyone. Indeed, I often hear that sewing a swimsuit seems inaccessible because it is too complicated and too delicate. However, I can assure you that this is not the case, especially for the Opian models as I make everything as simple as possible using the minimum of notions. This is to limit the research time, the difficulty of realisation, the ecological impact and the costs related to notions and shipping costs. This is why, these swimsuits are accessible to make as soon as you have made one knitted garment and you are motivated.
PISOC and FELSKINN are two very different one-piece swimsuits that will allow as many people as possible to find what they like. PISOC is a faux two-piece consisting of a bralette and high-waisted, low-cut knickers connected by a ring on the sides. As for FELSKINN, it is a one-piece swimsuit with a low-cut front on the sides and straps on the back, as well as high-waisted knickers.
PISOC, the faux two-piece swimsuit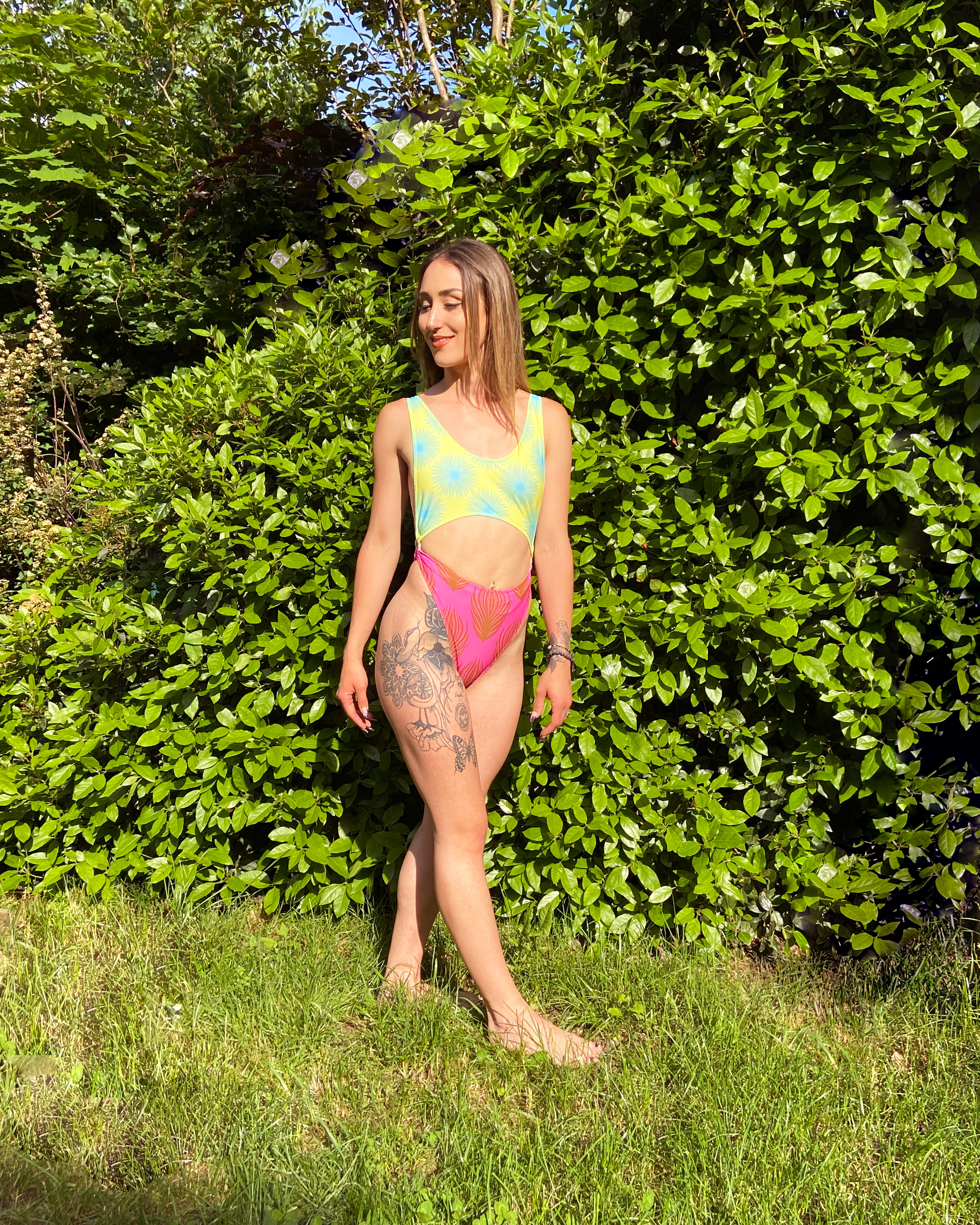 FELSKINN, the swimsuit with allure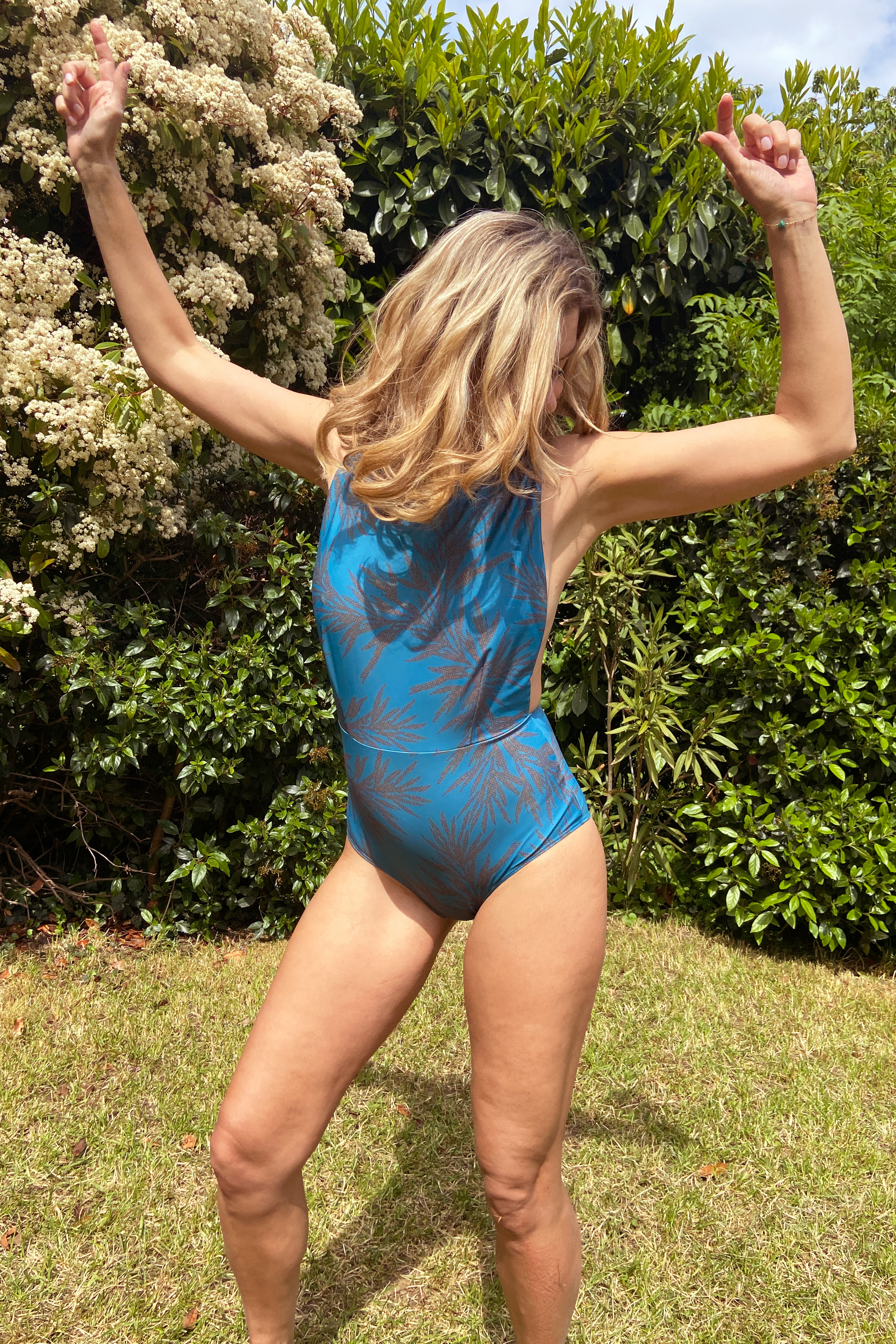 So this year, pack your luggage with your own handmade swimwear!
Find more details about the PISOC swimsuit in the next post. So stay tuned!