EDIT: The call to pattern testers is now over, thank you very much to all the people who have applied. There were many more offers than expected, unfortunately it will not be possible to answer everyone, but we'll keep your details for future tests.
If you like sewing and have some time to spare for a project, we are looking for sewing pattern testers for our next designs.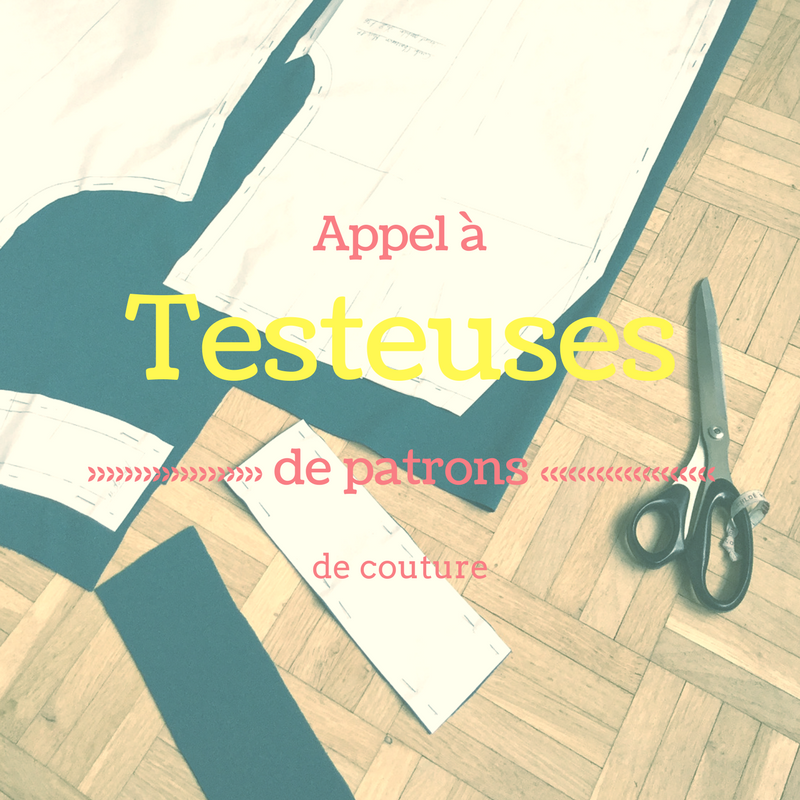 Wanted:
expierience in sewing

able to take notes while making a garment

able to take nice pictures of the finished garment

no need to have a blog or social medias

able to give a feedback in two weeks time
What is required:
sew a garment following the instructions and point out what isn't clear

ensure that the illustrations are correct and comprehensive

correct spelling errors

check instructions layout

ensure that all pages of the pattern are printed

check that the recommended yardage is correct

check the fit of the garment
The next models to test are one piece swimwear. You have two weeks to give your feedback and a picture of the finish garment. Considering the garment, a flat picture will be enough.
This is unpaid work and the fabric isn't provided, but you will obviously be entitled to the final version of the pattern tested, as well as our eternal recognition! You will also get a discount voucher in our online clothing and accessories shop.
We ask you not to disclose anything concerning the pattern (name, section, photo, ...) before its official release.
If you are still there and interested in being a sewing pattern tester, you can write to us at info@opian.ch, stating your sewing level, your size according to the measurement chart and some photos (or a link) of your makes. It is important to know your size, in order to be able to test the range of size achievable.
| | | | | | | | | |
| --- | --- | --- | --- | --- | --- | --- | --- | --- |
| Size | 1 | 2 | 3 | 4 | 5 | 6 | 7 | 8 |
| Bust | 82 | 86 | 90 | 94 | 98 | 102 | 106 | 110 |
| Waist | 60 | 64 | 68 | 72 | 76 | 80 | 84 | 88 |
| Hips | 86 | 90 | 94 | 98 | 102 | 106 | 110 | 114 |