Have you heard of Making Uncovered?! The festival of art and design is back for the second time in Brixton and will showcase creative and talented artisans from South London. The event will take place on September 13th at Six Brixton, 6 Somerleyton Road in Brixton and it will be as fantastic as last year!
Making Uncovered is organized by Makerhood, an association of artisans and designers, and I am pleased to be part of the organizing committee. This event will open this year's London Design Festival that will continue throughout the weekend.
If you want to try pottery, cyanotype or making pearl jewelry, Making Uncovered is for you! More than 20 artisans from different backgrounds will show their work and you will also be able to take part in their demonstrations. Come join us to celebrate Lambeth Arts and Crafts. For more information, please visit the event website.
In addition to the demonstrations, you will have the opportunity to participate in talks organized by Sinead Koehler from Crafty Fox Market will host two workshops for artisans. Very interesting if you are selling on Etsy or other online platform. The first is "A maker's guide to Twitter" and the second is "Marvelous Market Stalls". You can find more info and register on Eventbrite. Hurry because Sinead's workshops fill up very quickly.
I look forward to seeing you in Making Uncovered and I will be there to welcome you and will showcase my leather clutches and necklaces.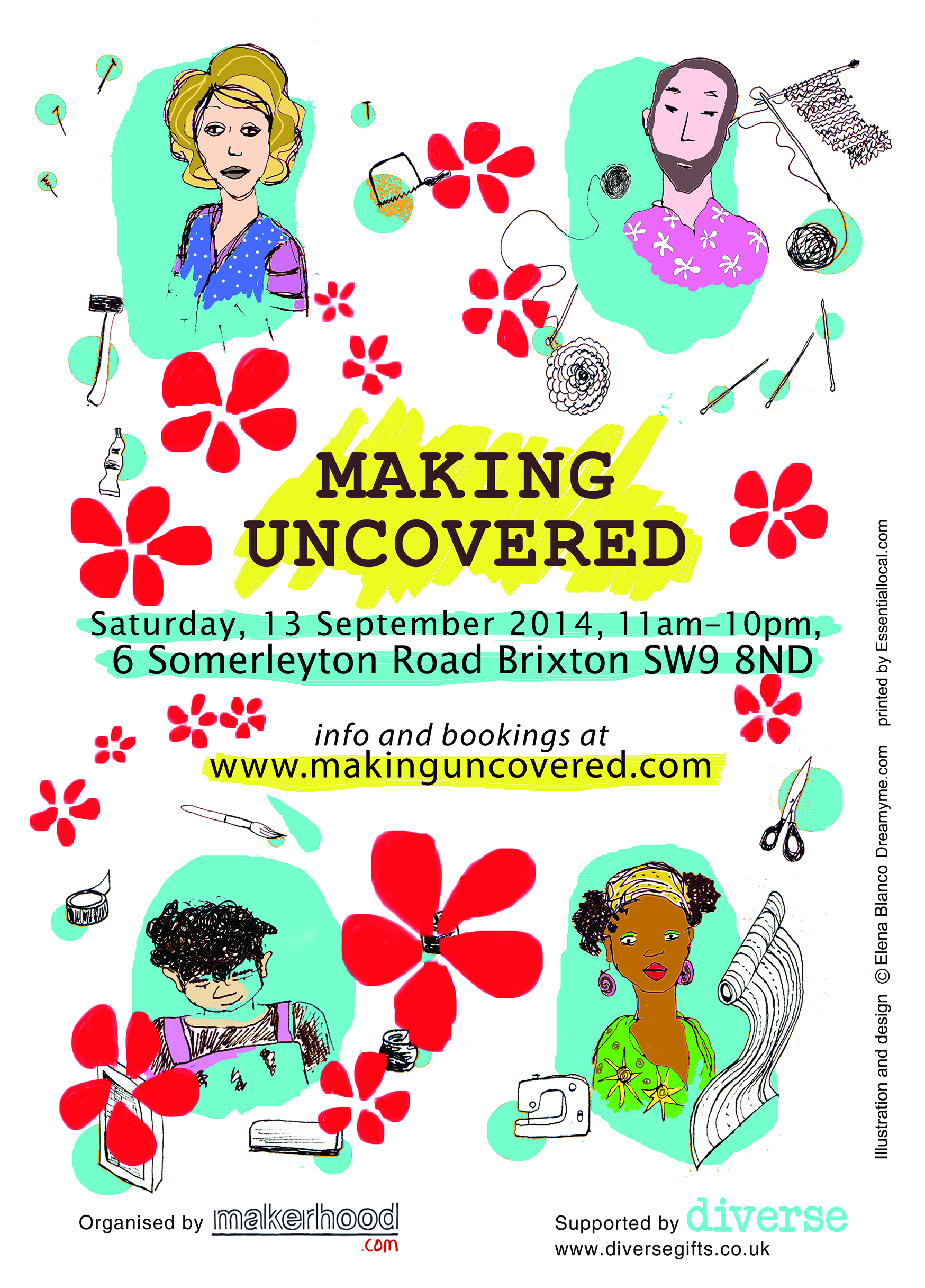 Making Uncovered poster by Dreamyme