A few years ago, I did a series of articles about makers of all styles, and today I present you the first article that takes the initial idea and showcases Opian customers. So here is Katie aka @kaleidoscopekatie_ for the first part of this new chapter.
Can you tell us a bit about you?
Hi! I'm Katie from Sydney, Australia. I've been very lucky in my life that I got to spend the last 7 years working in Film and TV in the costume department and am now about to become a qualified Primary Teacher (ages 5-12). I have loved working in film, it's given me great friends, I've travelled to such unique places and I met my fiancé through work, but I knew it was never my end goal. Teaching is 100% what I was supposed to do with my life and I cannot wait to have a class of my own.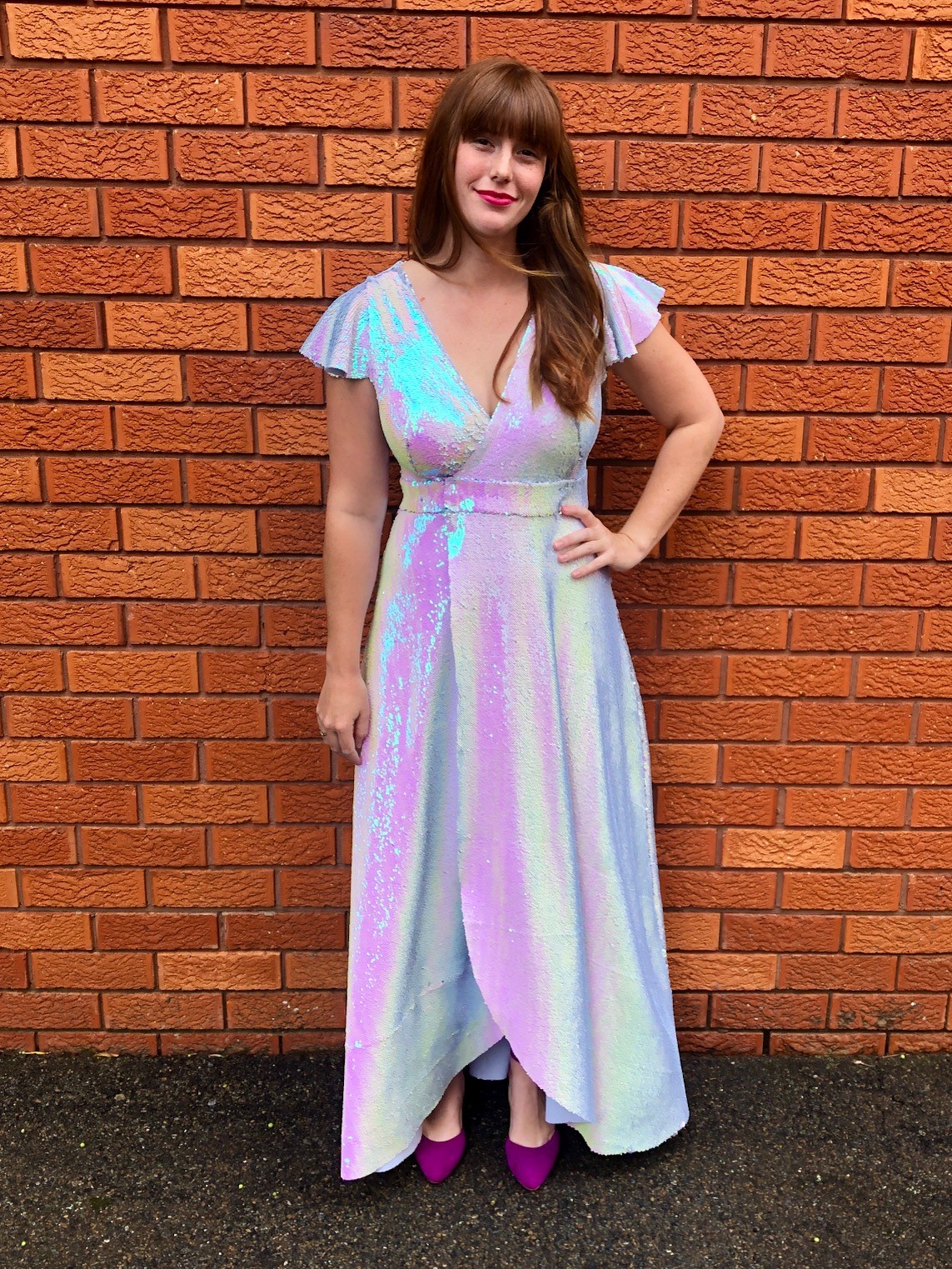 What made you start sewing?
To be honest, I have no idea. I've been sewing since I was about 12 but I've always been crafty. Sewing and I didn't have the smoothest of beginnings (a foot of a machine as school was jammed on and the needle snapped and hit me just below my eye and I was terrified for a few years) but I got over it and clearly love it so much that I made a career out of it. However, sewing for a job really ruined my love for it as a hobby and I'm so happy that my love has come back now that I've stepped away from film.
How does your sewing corner looks like?
I share half the spare room with my partner in our little 2 bedroom apartment. We're both big hobby people so we have a lot of stuff in this room. But, it's super well organised and I'm very ruthless with my fabric. If it doesn't get sewn within a year, it's donated/given away. I have a lot of gear, I mean A LOT from my costume days, but it all had to be labeled and well organised because others had to know where things were if I wasn't around. So I've continued that obsessive labelling and colour coordination into my home so it's really a work of art.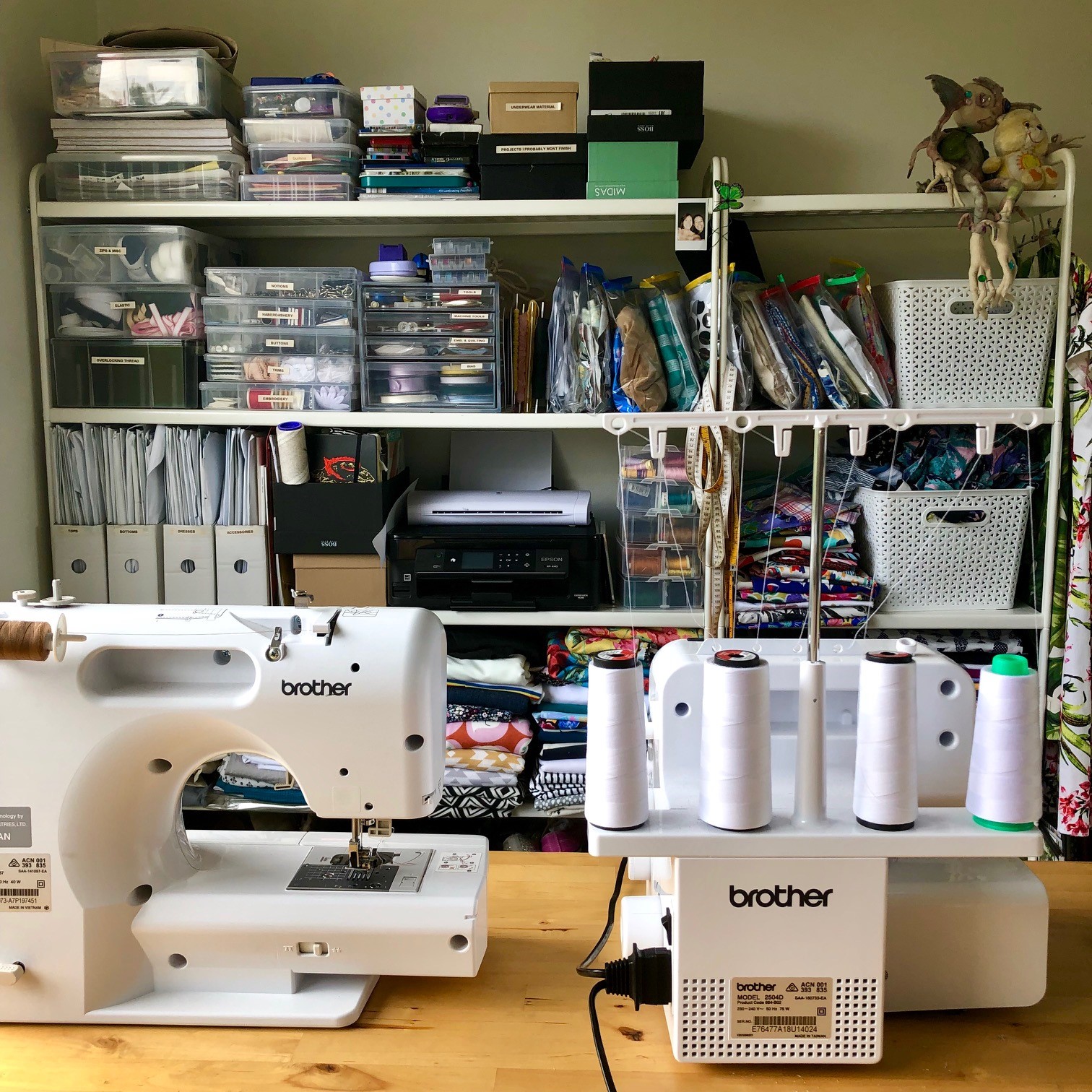 What's your favourite garment you've made and why?
Hmm, that's a tough one. I just finished sewing a beautiful dress for my sister's commitment lunch. It was a strapless work of art that I was able to incorporate elements of my mother's wedding dress into. However I'm sewing my own wedding dress this year so I hope (if all goes well) that that'll be my favourite make.
I also made a sequin maxi dress out of the Matilda from Untilted Thoughts this year and I adore it. It's lined with Jersey (so comfortable) but it's so incredibly heavy. However, I felt like Ariel the little Mermaid the whole time I wore it.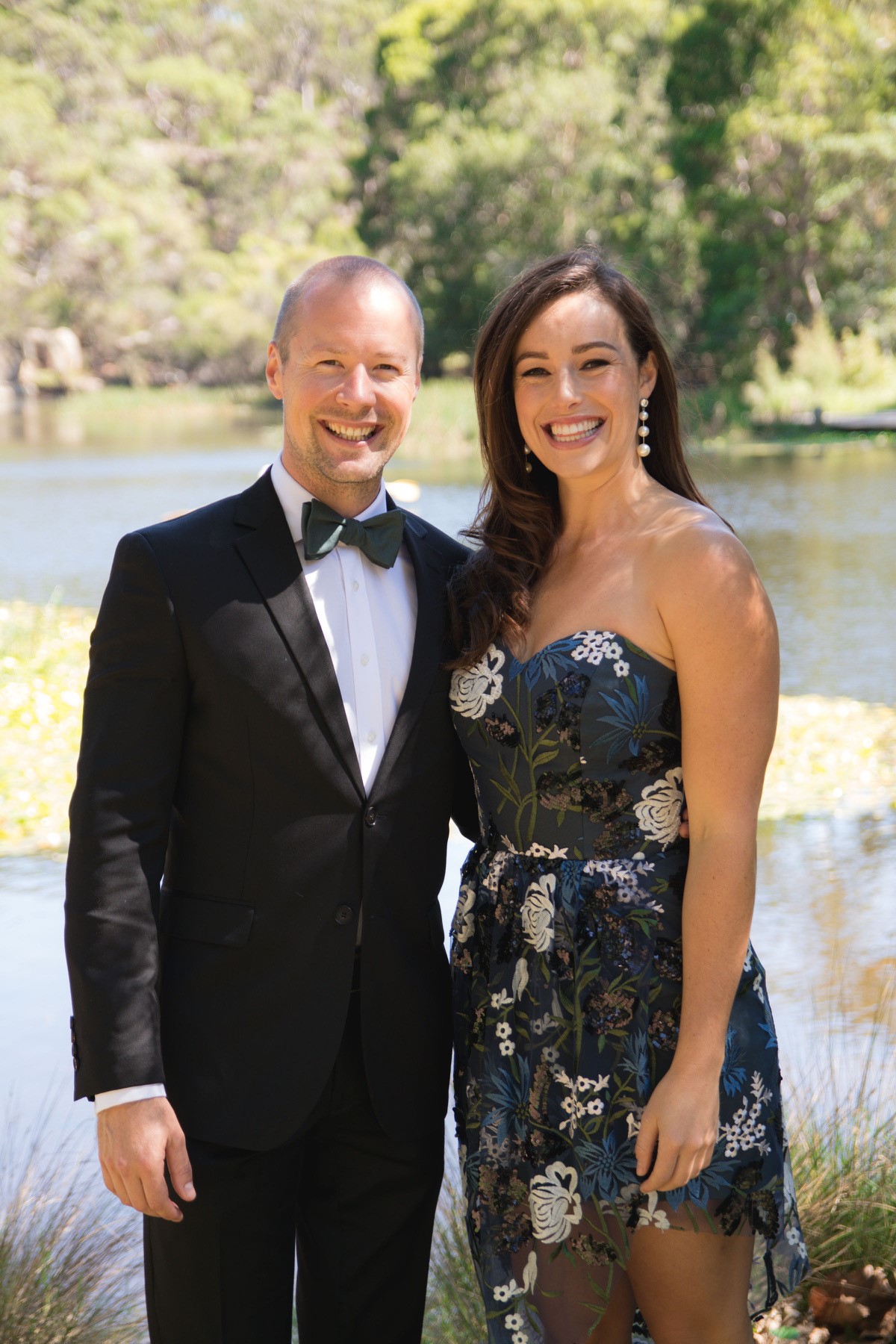 And what's your least favourite piece you've made?
I've never really hated a pattern - it's more the fabric choices I've made with the pattern or the construction method I've used. Don't get me wrong, I've made things I've never worn or haven't even finished because they were a fail but nothing stands out as the absolute worst.
What is your best sewing tip?
Don't stressful sew. I have done this so many times in my life for work and I vowed never to be in that situation when I was sewing for myself (although I have once and it was horrible). I use clear document wallets to organise all my projects. I pop all the haberdashery, thread, fabric and patterns in there and being that organised makes for a seamless operation. Also always, always ALWAYS wash your fabric.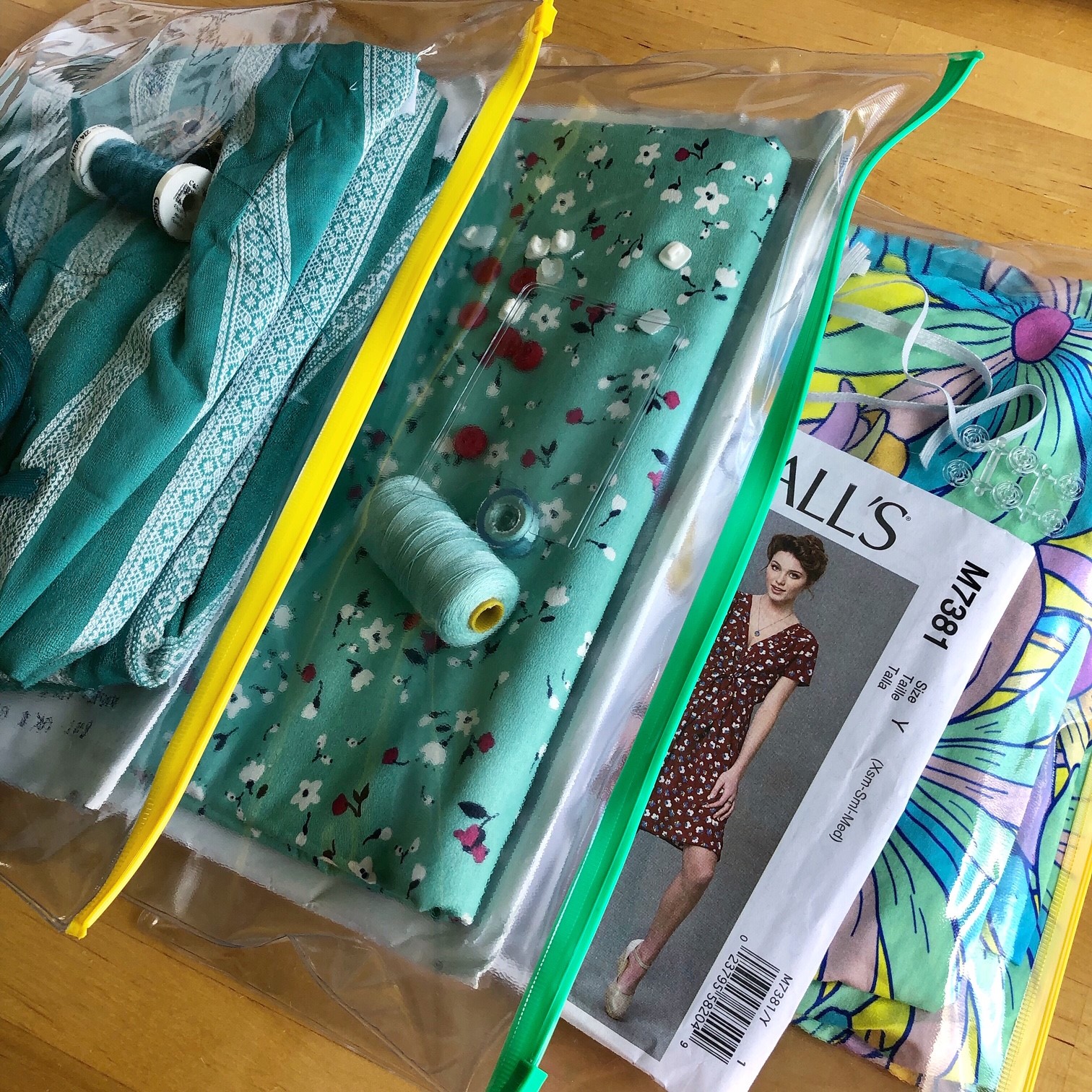 What skills in sewing or pattern making do you want to gain and for what purpose?
I've never been interested in pattern making, I'd prefer to just alter what's already out there. I'm really into quilting at the moment. It's a world of sewing I never explored and I love it. I have always believed it's very naff (I was so wrong) but there are such wonderful modern patterns that I'm loving. I've finished three tops and haven't braved quilting them on my domestic machine - so that's the next hurdle for me.
Which Opian patterns have you made?
The Pilatus swimsuit with another on the way. This is hands down the best swimsuit pattern. I'm quite tall so added a fair bit to it in length but I adore it and as I live right on the beach in Sydney it's pretty much worn all summer long.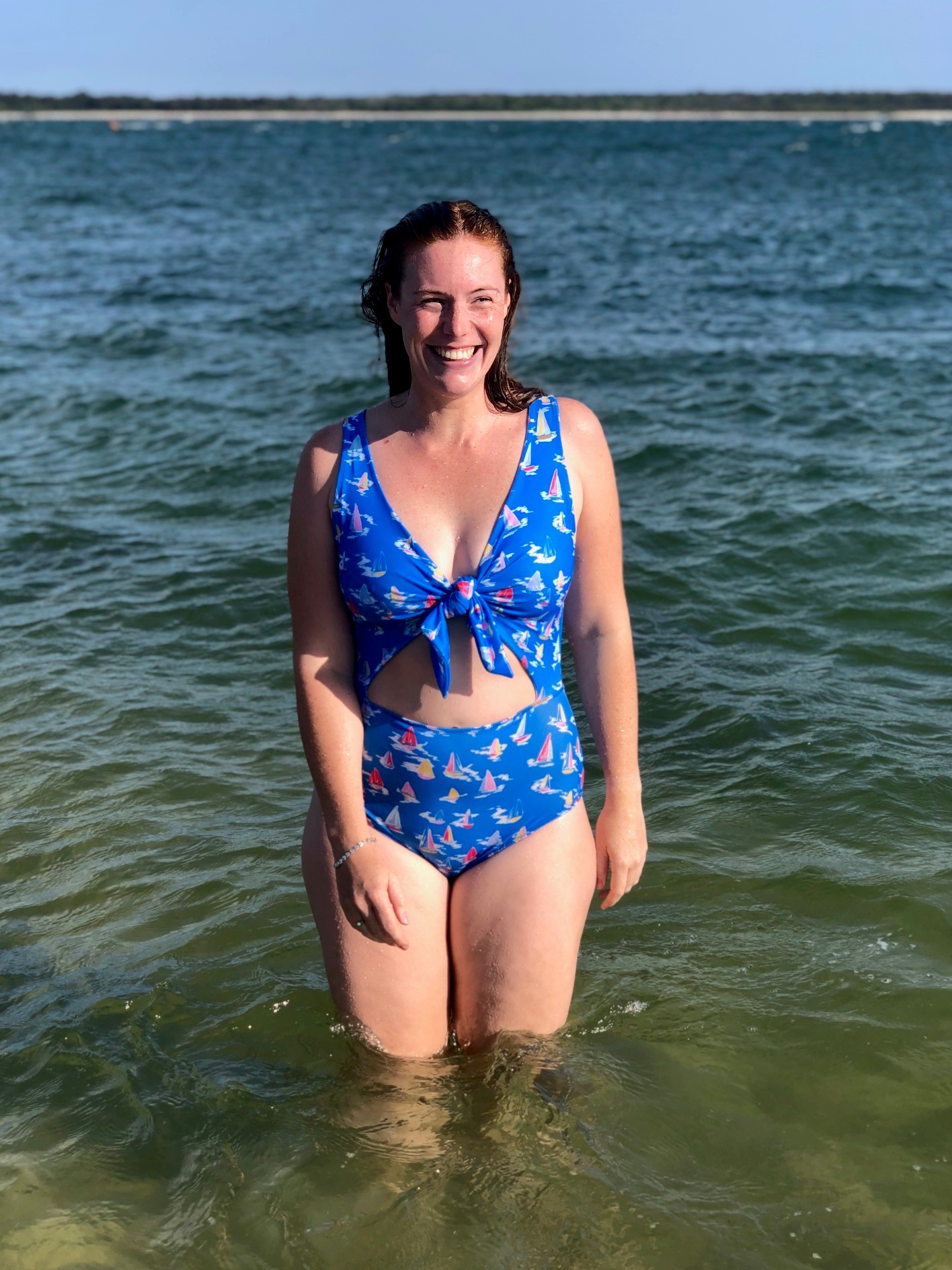 What is the share of handmade compared to ready-to-wear in your closet?
It's probably a good 50/50. I don't really buy RTW anymore but get given a fair bit because of my job. I don't make basics, they just don't excite me so I buy all of them. I'm also a massive sucker for Uniqlo and second hand. I'd say on any given day I'm wearing either Uniqlo, me made or second hand - right now it's me made Jenny Pants and a Uniqlo top.
What is your next sewing project?
I've got two on the go. Actually 3. No wait - 6 if we include those 3 quilts. I've got some buttons to sew on a Kew Dress by Nina Lee. Then I'm testing the Amelie dress from Untilted Thoughts and I have another Tamarack from Grainline Studios in the works. I made one of these last year and hands down it's my most worn make, so much so it's stained and raggedy so I'm going to make one for this winter.
It was a pleasure to receive Katie virtually and to know a little bit more about her and her relationship to the world of sewing. If you are interested in showing off your Opian garment and telling your story, you can contact us via info@opian.ch.