5 years of Opian sewing patterns
Yes, it's been 5 years since the first sewing patterns came out. I remember very well working on Alvernia, Pollux and Cemette, and looking for the best layout, the essential annotations, the working method for a fluid reading, and many other elements to produce a quality product. Today, a dozen patterns later, and the desire to democratise homemade sewing is still there. Indeed, it is always a pleasure to see more and more people taking up or discovering sewing, and to see that you can, indeed, create your own garments and wear them!
For the people who are interested, I had already told the beginnings of Opian and my journey in previous blog posts. You can take a look and go down the memory lane. Reflecting on these past 5 years is not obvious, even if it is a step that we are always asked to plan in advance. It has always been impossible to do it personally. The only remark I can make is that it feels far and near at the same time.
We get to the most interesting thing!
And to celebrate this anniversary and thank you for your support and loyalty, I am offering you a 50% discount on the whole store only today. Choose from sewing patterns, t-shirts, hats, necklaces, fabrics or clutches to create your own garderobe. To do so, enter the code 5OPIAN5 at checkout.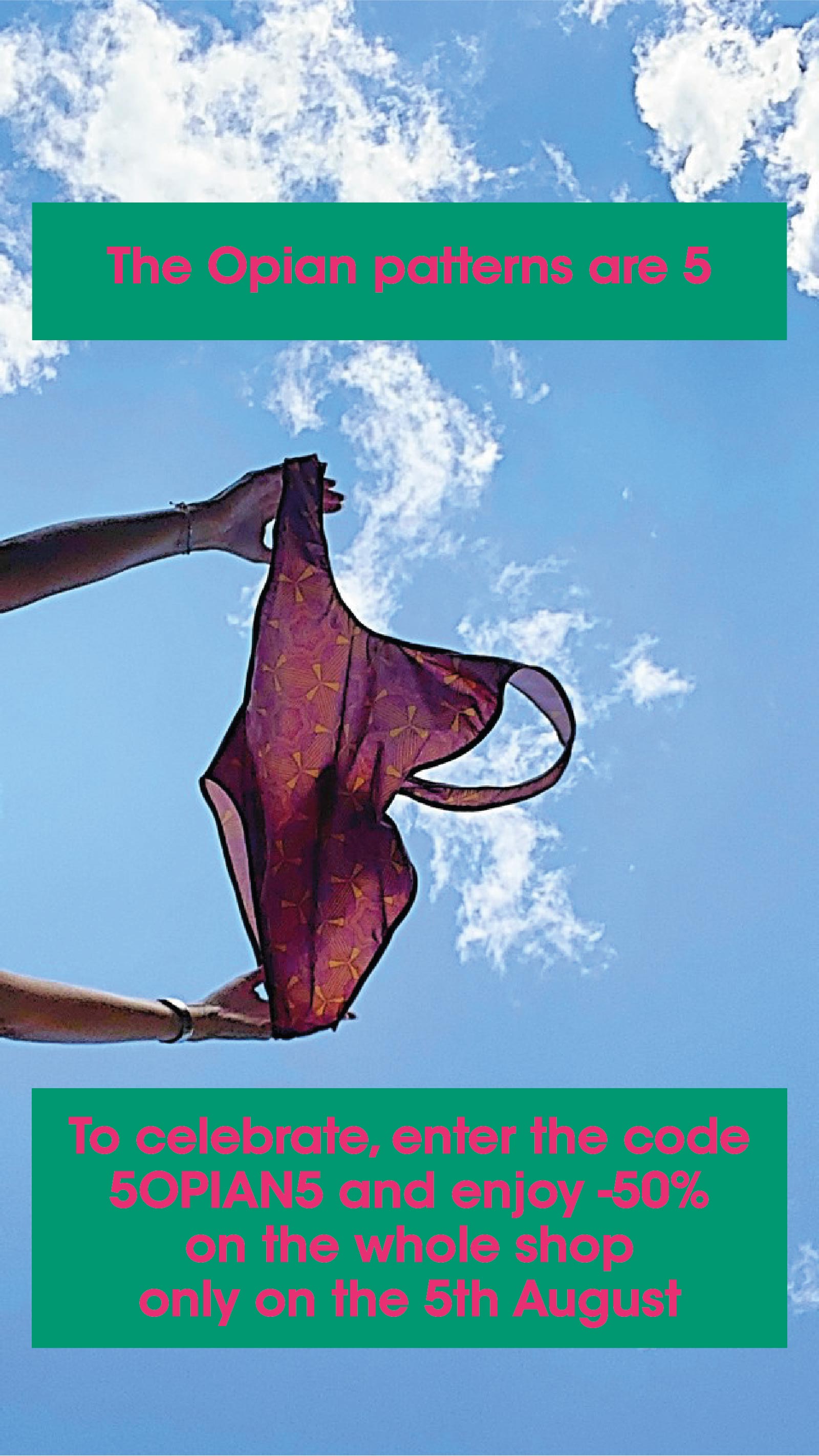 And it doesn't stop there!
This year, to mark the 5th anniversary of sewing patterns, you can try your luck to win 2 x 1 metre of Akikosmood fabric in blue/yellow or slate/red. To do this, go to the Opian Instagram account or Facebook page, subscribe if you haven't already, and follow the instructions mentioned in the relevant post. You have until Sunday 8th August to participate.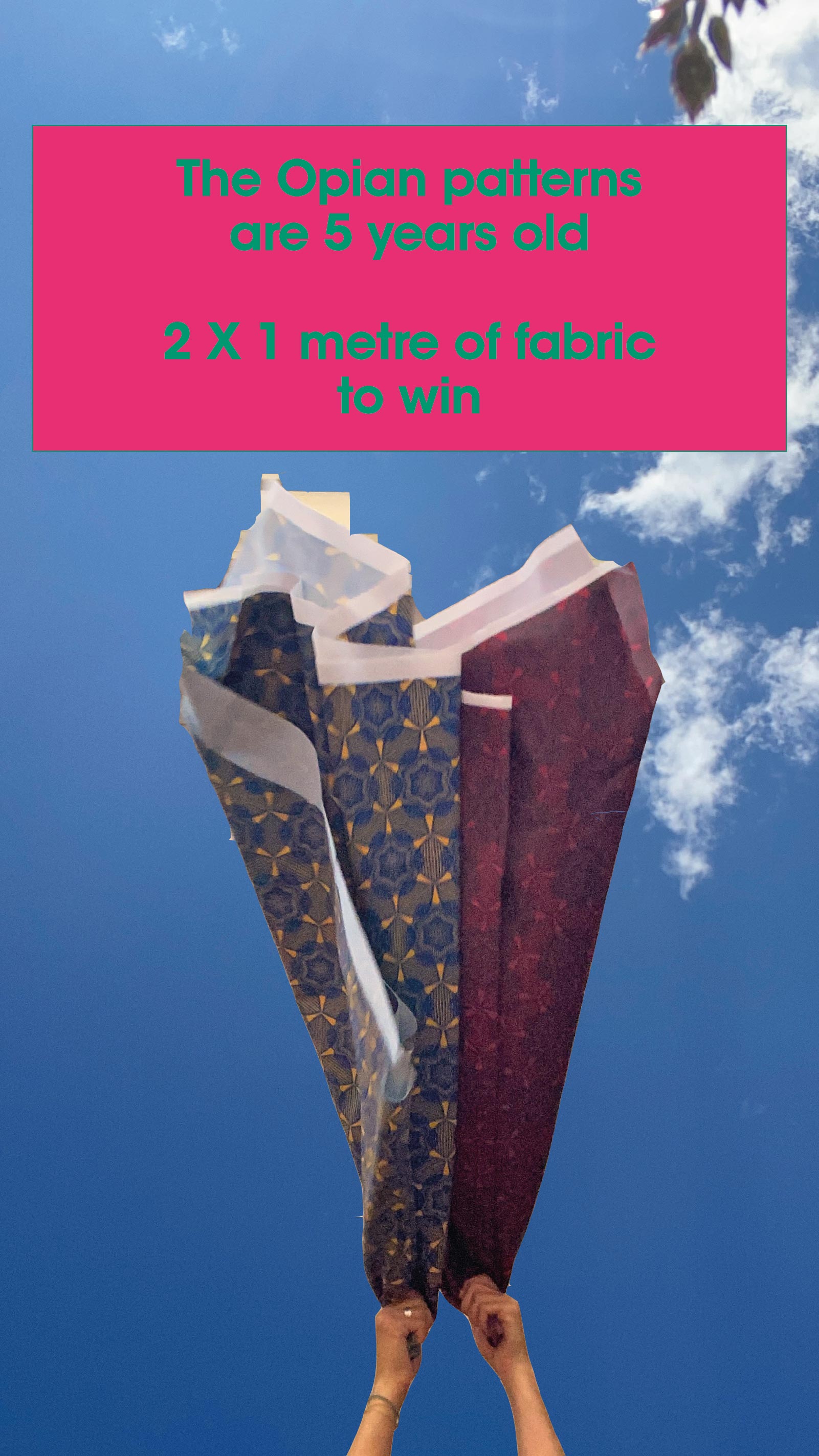 Good luck!