It's been a few years since home sewing has been democratised and more and more people are starting to make their own clothes. Getting into this hobby requires a little material, mainly the sewing machine which is a big investment.
That is why, you will find some tips that will answer your questions about choosing your first sewing machine.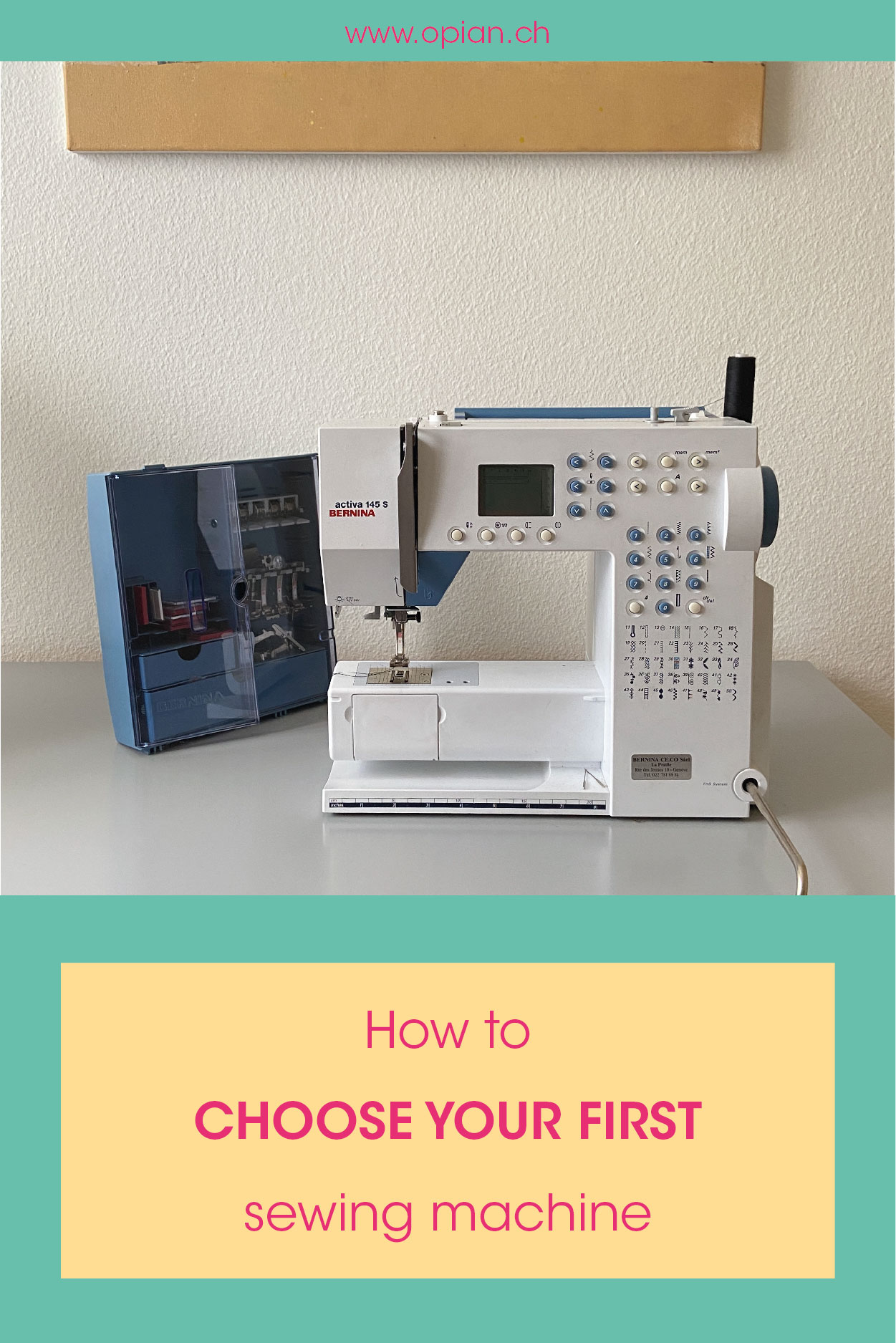 Try sewing as a hobby before buying
If you have never sewn before, it would be a good idea to see if you enjoy sewing before buying a sewing machine. For this, I advise you to take sewing lessons in a workshop, school or fabric store. Indeed, it is easier to understand the running of the machine and what to do in general when you see things. A first guided approach will prevent you from pulling your hair out when threading the machine for the first time.
Choose quality
I learned with my mother's sewing machine. It was a long time ago and it was a mechanical and green Elna. I don't remember that is had many different stitches, but it lasted for decades. Later, when I started my training, there were Bernina sewing machines and overlockers. So I quickly got used to it and I have been sewing with this brand and the same machine for over 15 years now. Yes, I love to make thing last!
When I am asked for information on sewing machines, I recommend taking one of quality but second hand. It is a certain budget, but the first range machines around 200.- are not reliable. In the end, you will lose more than choosing a higher range. Indeed, brands have an after-sales service and they repair their machines, but not those that are not expensive. This therefore makes it possible to extend the life of your equipment.
Mechanical or electronic
It seems difficult to find a purely mechanical machine these days. However, I do not recommend taking an ultra-sophisticated electronic model. You certainly won't need all the options, but some like stitch length, adjustable speed, automatic buttonholes and others will be essential.
Test the machine before purchase
Some stores allow you to test their machines, I think it's a good idea and it will allow you to make clear choice. In addition, when purchasing, you are often entitled to a course to get started with your machine which will allow you a first approach to all the functions.
Plan a budget
Sewing machines are prices between 300.- and several thousand francs. The purchase of a machine often depends solely on the budget. However, as already mentioned above, I do not advise to take a machine the first range. The quality is lower and you will have a real headache with the thread breaking and other technical problem. In addition, this may discourage you from the start.
Furthermore, the more options there is, the more expensive it will be! If you don't embroider, then you don't need forty different stitches with stars, ducks, circles or other alternative shapes. Personally, I don't like the decorative stitches on a garment or accessory, so I used these stitches a maximum of 3 times since I got the machine.
Therefore, my best advice is to buy a good sewing machine, but second hand.