If you've sewn a few Opian sewing patterns, you've probably used interfacing. It is an important element for a quality garment, which is why we will take a closer look at what interlining is and how to apply it.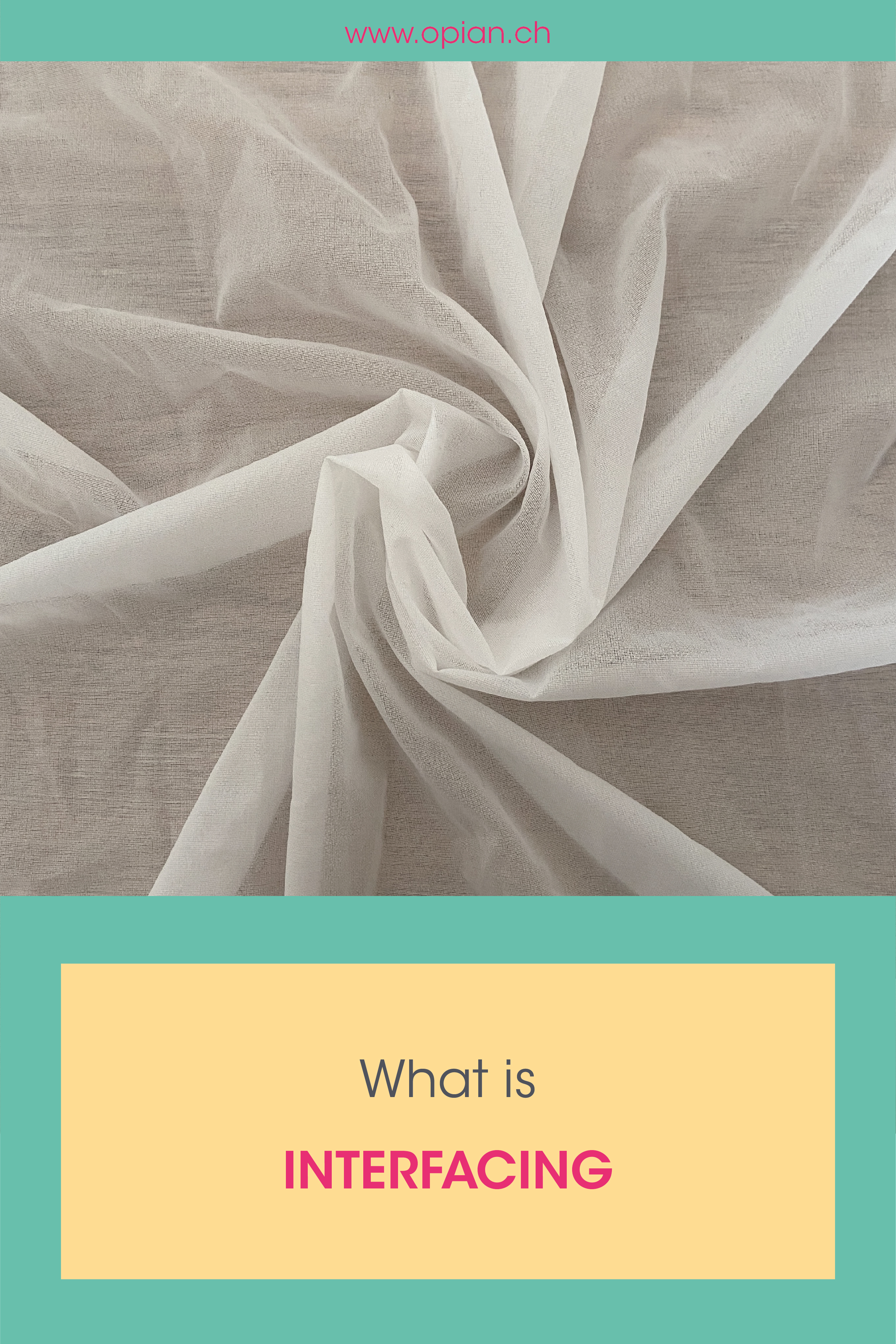 First, what is it for? It is a method of reinforcing a fabric which is placed on the wrong side as needed for the rendering of the garment. It is used for pieces such as collars, cuffs, belts or facings. Interfacing is also used when there are openings in the fabric such as buttonholes, slits or pockets. This prevents the fabric from fraying and making holes in the middle of the garment. In this specific case, we opt for the fusible interfacing for more solidity.
On the other hand, it happens that we like a fabric but that it is not adapted to what we want to do, it is possible to line it with interlining or another fabric in order to change its rigidity. It is a slightly different method that you can find in this article.
There are two types of interfacing, fusible and non-fusible. As for fusible interfacing, these are materials created especially for this, such as vlieseline, and which come in several thicknesses, weaves and colours. There are woven, knitted or agglomerated ones with more or less elasticity. On the other hand, even if your fabric is woven, you can use stretch fusible interfacing. Personally, I find them much more flexible and less brittle than those that are not elastic.
As for the non-fusible interfacings, it is possible to use any fabric that you consider suitable for the rendering of the final fabric, but pay attention to the transparency. Indeed, it may be possible that we see through it, it is therefore necessary to adapt the interfacing fabric that we choose. I often use basic ecru canvas or organza depending on the look I want. Not to mention that the interfacing fabric must be washed in the same way as the outer fabric, so that the garment does not crinkle in the first wash.
For my use, I buy 2 metres of knitted fusible interfacing in three colours, black, white, beige, which I keep in stock and use as soon as I need it. This is convenient because you need to interface a few pieces for almost every garment. For the non-fusible interfacing, I have cheap canvas that I use to make the prototypes and that I take if necessary.
To apply fusible interfacing:
Cut the pieces paying attention to the direction of the glue
Lay the fabric piece right side against the ironing board with an old piece of fabric in between to protect
Add fusible interfacing on top, glue side (rough side) facing down
Lay a piece of fabric over it to protect the iron from the glue
Press firmly with the iron on maximum heat without steam
Wait 8 seconds without moving for the glue to melt and adhere to the fabric
Move the iron to another part to be glued and start again
Let the pieces dry flat while they cool
A little extra advice. For loose, slippery fabrics, you can do the opposite and cut the fusible interfacing first, then lay and glue the interfaced pieces to the fabric and cut it. Pieces will be less slippery and easier to handle.
I hope these tips will give you a good understanding of what interfacing is and what it does. Do not hesitate to leave your tips or story of interlining gone wrong in the comments. It's true, who hasn't already glued the iron instead of the fabric?!