A few weeks ago, I asked you to answer a survey about sewing patterns in general, with some questions focused on Opian. It ranged from the image on the envelope to the size or storing the patterns. Today, the results are in and I wanted to share them with you.
I also wanted to thank all the people who took part in this survey which allowed me to have essential information for the future.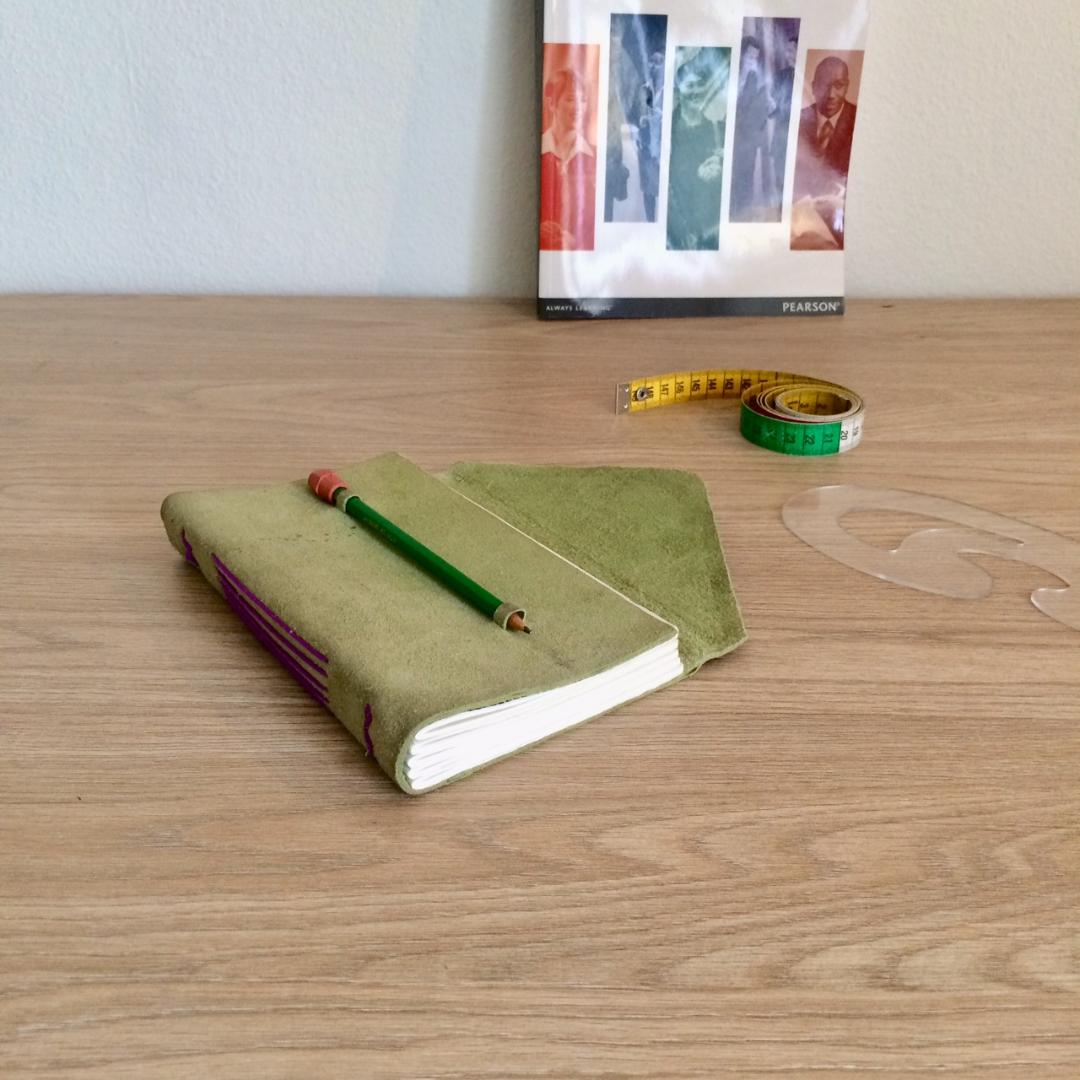 What is your favourite format for a sewing pattern?
So it's very tight between PDF and Paper, there is no winner.
With or without seam allowances?
The answer has no ambiguity, so it's with. I must say that when creating the first patterns, I found that the seam allowance was a very personal choice. But it is true that we do not want to start a project by adding seam allowances ​​on a pattern that we just bought. However, I have always worked with the pattern itself and added the seam allowances ​​once the garment is ready and I do not consider not including the outline of the pattern. Indeed, it allows to make more precise modifications. Therefore, on the new patterns and those revamped with the new brand identity, there is the outline of the pattern with the sewing allowances. It adds a lot of lines to the board, but with the layer option, you can choose the size or sizes before printing.
What type of paper do you prefer?
This question does not really have a big winner, both are appreciated.
How do you like to store your printed patterns?
Two-thirds of people responded by putting their patterns in the original envelope. The last third answered in an A4 envelope or plastic sleeve. Some added that they roll them.
What are the important information which should be on the envelope?
Photo

Technical drawing

Illustration of the model

Description of the pattern

Sizes available

Level

Supplies

Measurements of the finished garment
Important information that came out is the technical drawing or photo, available sizes and supplies. Then came the photo, the description of the pattern, the level, the measurements of the finished garment and the illustration of the model. Stature has also been mentioned.
What type of design do you prefer for the cover?
Photo 40.2%

Technical drawing 37.9%

Illustration 21.8%
The picture and the technical drawing are side by side with a preference for the technical drawing, and far from the illustration.
Do you trace the pattern and keep the printed pattern intact?
It appears that you like to keep your paper patterns intact because nearly 85% of the people questioned said that they trace the patterns. It is true that it takes time to copy, but if one day you want to sew a different size, it is possible to do so without problem.
What is your size from our size chart?
1 3.1%

2 18.8%

3 15.6%

4 29.2%

5 14.6%

6 11.5%

7 4.2%

8 3.1%
Nearly 90% of the respondents answered to be between sizes 2 and 5 with about 30% for size 4. This is rather the small part of our size range.
If you are not in our size range, are you more or less?
We come to the question we talked about a lot lately, the size range.
Although the vast majority of the survey respondents are part of the range already available, it was decided to add 3 sizes to the Opian offering, 1 smaller and 2 larger. The sizes available from now on will be from 0 to 10, which makes 11 different sizes in total.
I am aware that this new size proposal will not cover all the different bodies. However, it is impossible to have the patterns graded by another company because of the non-existent budget and there was no gradingn classes for the bigger sizes at school.
And as my compatriot and colleague Coralie from Wearologie explained very well in an Instagram post, everything is not so simple and straightforward for a micro enterprise.
Indeed, behind Opian, there is only one person. Simply because there is no budget for any employees, a large marketing campaign or contracts for service providers. Everything is financed by me, there is no sponsorship, no bank and no crowdfunding to support certain costs. Which means that all the work is done by me, from design, through pattern making, grading, graphic design, web design, photos, instructions, social medias, accounting, marketing up to 'to the after-sales service. All this in addition to my current full-time job of 42 hours a week.
If one day, Opian develops, offering a larger size range would be a priority.
Where do you buy your patterns?
Brand website 88.9%

Local store 29.3%

Makerist 23.2%

Oh My Pattern 8.1%

Indiesew 7.1%

BlancheXBlanche 2%

The Fold Line 5.1%

Etsy 8.1%
The overwhelming majority said that they buy the patterns on the brand's website directly. Come far behind the local store and Makerist. Other selling platforms like Oh My Pattern, Indiesew, BlancheXBlanche, The Fold Line and Etsy are far behind, between 2.2 and 7.8%.
Which Opian patterns would you like to buy in paper format?
Makalu 6.7%

Surimani 4.4%

Pollux 13.3%

Ortles

Pilatus 33.3%

Säntis 24.4%

Jamanota 20%

Cemette 8.9%

Alvernia 8.9%

Andolla 40%

Rigi 4.4%

Hérens 13.3%
The pattern that was mentioned the most in paper format is the Andolla dress. This answer surprises me a bit because it is not one of the best sellers. Indeed, some patterns sell very well at launch, others less and Andolla is part of the second group.
Then come the Pilatus, Säntis and Jamanota swimsuits. The other models have been mentioned a few times but have not been acclaimed.
Have you already bought a pattern from Opian?
More than half of the respondents said they did not have an Opian pattern.
During the first few days, the survey was only published on Opian's Facebook and Instagram account and more than three-quarters said they did not have any patterns of the brand. But after sending the survey via the newsletter, this figure has dropped somewhat.
However, this answer surprises me and does not surprise me at the same time. Indeed, I am very aware of sales, however I thought that people who have already bought Opian would be more inclined to answer the survey. In any case, it is a good surprise to know that even those who are not customers have taken the time to take part.
If yes which?
The big winner is the Jamanota swimsuit, which represents the true figures of the model.
And where?
Again, the answer is clear, it's directly on the Opian site.
If not, why?
As mentioned above, I thought that people who already bought Opian patterns would be the majority of people to answer the survey. That's why, I thought later to add this question. I wish I had thought about it before because the answers are interesting and important.
One of the answers that emerges is the lack of originality or too daring. This shows that all tastes are in nature and that it is difficult to satisfy everyone. In addition, in this period of minimalism and slow fashion, styles that are too original are not appreciated because they are rarely worn. Indeed, I have already seen comments for some original patterns, saying that they would never buy this style because they would never have the opportunity to wear the garment. In addition, I have always created simple clothes with a special touch. I like clean cuts, minimalist, symmetrical with beautiful fabrics. I also try not to include too much haberdashery, as it is difficult to find the same material for everyone in different countries, even with internet. Indeed, I would love to make swimsuit styles with a special buckle that requires a special width to attach it to, but if no one can find the same it is not worth it.
Moreover, a response that has come back a lot is the brand's reputation. Indeed, some responded to know Opian just a little or not at all. Which is, again, a little surprising because the survey call was published only on @OpianGeneve's Instagram and Facebook accounts as well as through the newsletter. You must have been a subscriber to Opian to see the call. In any case, I am aware of Opian's notoriety or lack of notoriety and I hope that this survey will help you to know a little more about the brand.
The last important answer is the lack of size. You can check the answer above.
How many patterns do you own (paper and PDF)?
1-20 21.6%

21-50 35.1%

+51 43.3%
You have a lot! In fact, more than 42% have more than 51. More than 35% have between 21 and 50 and the rest have 22%.
How long have you been sewing?
More than 15% of those surveyed answered to sew for about 1 year. 26% sew for 2 and 4 years. 36% sewn for 5 to 10 years. And more than 21% sew for more than 20 years with a special mention to the person who sews for 50 years.
Some answers could not be taken into account because they did not represent definable values (since childhood, from the age of 10 years ...) following the open question.
How did you learn to sew?
The vast majority of people said they learned to sew on their own. Which is rather laudable because it is not easy.
Others said that they learned with their mother or someone else. And some have learned at a class.
Do you have additional information (pattern, instructions, cover…)?
There are no answers that stand out, but here are some that can be mentioned: finished clothing sizes, no overlays, video instructions, many illustrations in the instructions, A0 format ...
In conclusion, the feedback from this survey was very interesting to read. As mentioned above, there were surprises, information and ideas.
I thank all those who took the time to respond and if you want to do the same, the survey is still open.