With sand, sunscreen, sun, chlorine and many others, swimsuits have a hard life. That is why we have prepared a list recapitulating the care we can give to our swimwear, especially if we did it ourselves.
If you want to make your own swimsuit, we have two one piece models, Jamanota and Säntis.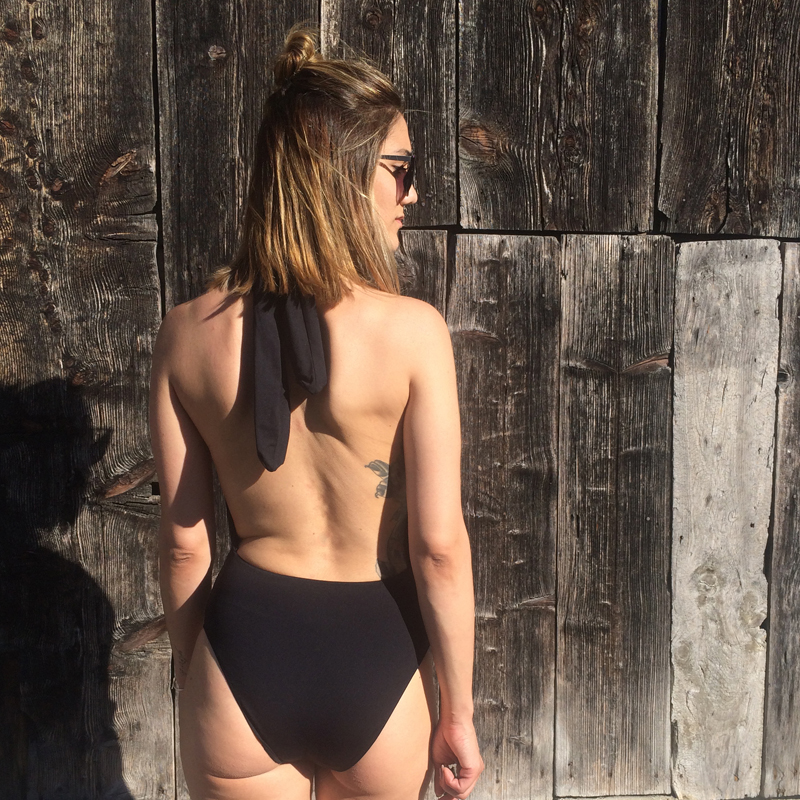 Taking care of your swimsuit
The swimsuit is often exposed to many products, so it is important to take good care of it so that it lasts as long as possible and in good conditions.
It is important to wash your swimsuit after each use to remove chlorine, sunscreen, sand and many other products that can make it yellow and discoloured.
The best way is to wash it by hand, especially if it has boning, foam or other decorations. Otherwise a mild wash cycle is acceptable with a delicate laundry detergent.
The dryer is forbidden for swimwear, just like the iron, because the heat damages the elasticity of the fabric. The best is to lay flat the shirt to dry it.
And finally, you can use vinegar to remove a stain of sunscreen. Dilute a ratio of vinegar with three ratios of warm water, soak and rinse.