Ease in sewing is an essential element for a garment adapted to your morphology.
Indeed, when measuring yourself and adjusting a pattern to make a garment, you have to take into account the ease of a garment. So, what is it? Ease is the surplus that allows you to breathe, move and sit. It is the difference between body measurements and those of the finished garment which gathers body measurements, wearing ease and design ease.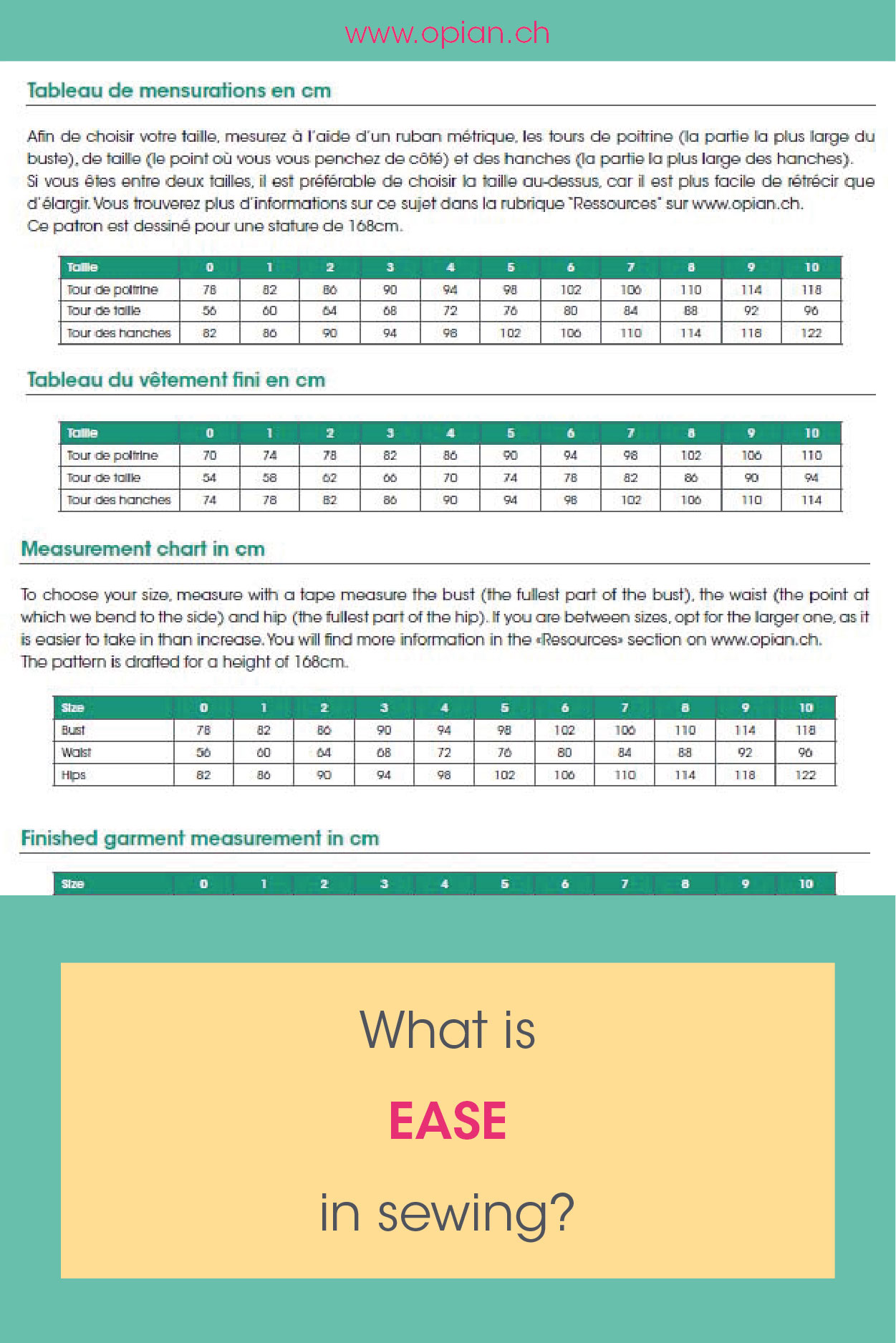 Usually, all woven garments have, at least, some positive ease, otherwise it will compress the body and be uncomfortable to wear. In contrast, a garment with great ease can be described as a "bag".
There is also negative ease in knit clothing. Which means that the garment is smaller than the body. Therefore, ease is given by the elasticity of the fabric.
Like every ready-to-wear or haute couture brand, the sewing pattern brands all have a different ease. It depends on several factors like the style of the designer, the type of clothing and the basic blocks of the brand.
In addition, ease is, like many things, relative. That is to say, one person may find a t-shirt with 6cm of ease tight, while another will find it classic. It is therefore important to check body measurements as well as those of the finished garment before making your decision. It is also possible to measure the pieces of the pattern, without forgetting to subtract the seam allowances ​​in order to have an idea of ​​ease.
Also, an important thing to note for design is that a garment can have a different amount of ease in different places depending on the model. This means that a knit dress can have a lot of positive ease in the bust area and negative ease in the skirt.
Wearing ease
The measurements for wearing ease are a base, that is, it is the minimum to be able to move in a garment and that the style will be similar to the shape of the base block.
The minimum ease to move comfortably is as follows:
Bust: 5cm
Waist: 2.5cm
Hips: 4cm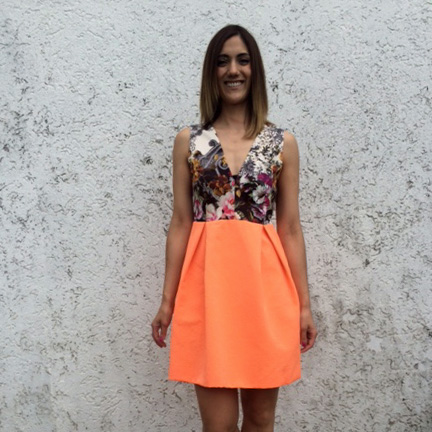 Dress Alvernia, the bodice part is fitted
Design ease
Then, to make a wide shirt or fluid and flowing pants, the design ease comes into play. There is no rule, it is the designer who decides on the volume to add so that the garment is adapted to her idea.
However, here are some guidelines to get an idea for each item of clothing.
The ease of the bust measurement for blouses, dresses and tops:
Tight: up to 6cm
Fitted: from 6 to 10cm
Semi-fitted: from 10 to 14cm
Loose: from 14 to 20cm
Baggy: from 20cm
The ease of the hip measurement for trousers, blouses and skirts:
Tight: up to 6cm
Fitted: from 6 to 8cm
Semi-fitted: from 8 to 10cm
Loose: from 10 to 14cm
Baggy: from 14cm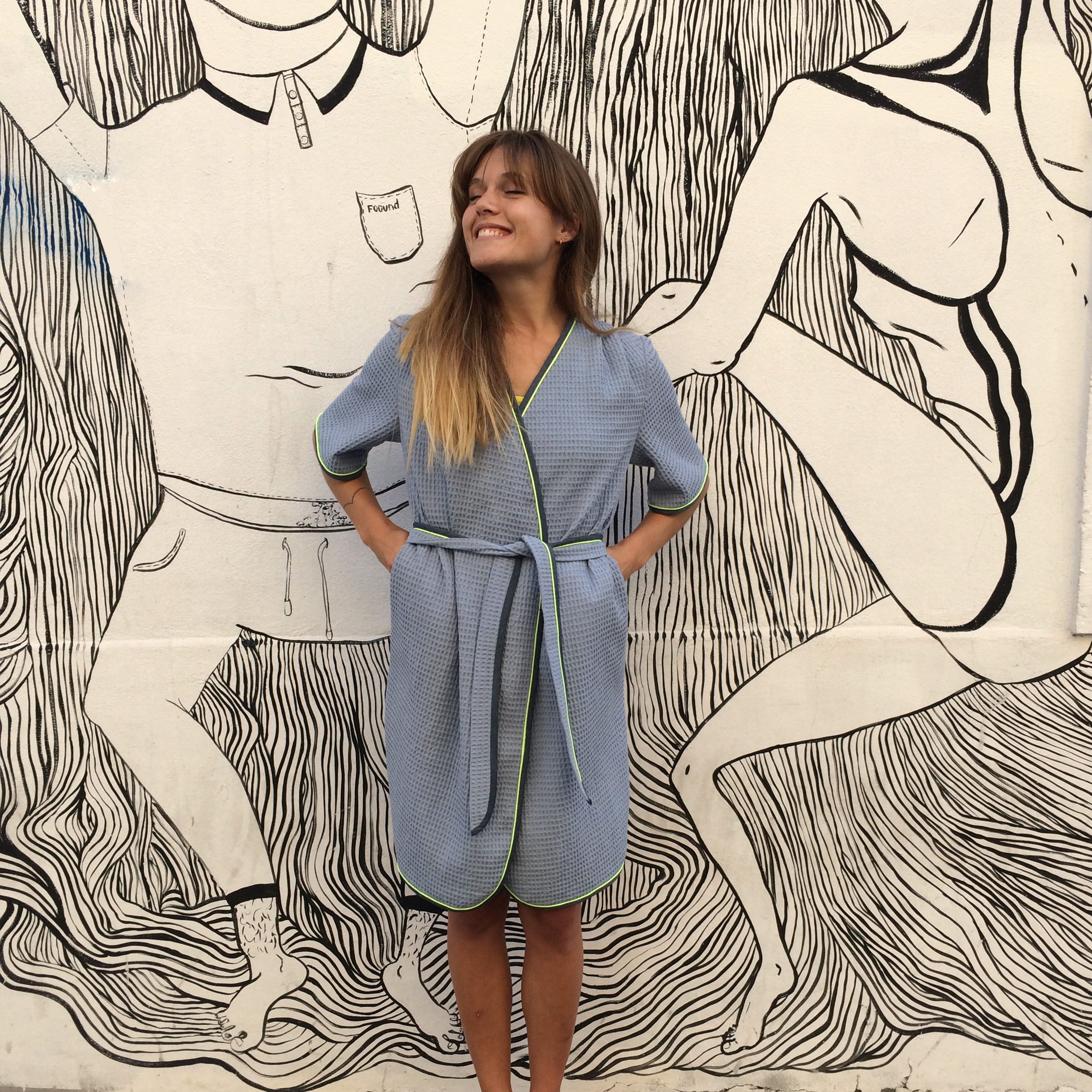 Hérens bathrobe, a bit of ease for top comfort
The ease of the bust measurement for jackets and blazers. There is an additional ease of 6cm in order to be able to put the jacket or the blazer on your clothes:
Fitted: from 10 to 12cm
Semi-fitted: from 12 to 16cm
Loose: from 16 to 26cm
Baggy: from 26cm
The ease of the bust measurement for coats. There is an additional ease in order to be able to put the coat on the winter clothes.
Fitted: from 14 to 18cm
Semi-fitted: from 18 to 22cm
Loose: from 22 to 30cm
Baggy: from 30cm
Negative ease
Next is negative ease which is used for garments made from a jersey or knit fabric that have finished garment measurements smaller than body measurements. In this specific case, the elasticity of the fabric is used as ease and allows movement. Leggings and one-piece swimsuits are very explicit examples.
When sewing a garment with negative ease, you must consider the percentage of elasticity of the fabric used compared to the model in order to cut it to its corresponding size. You will find a downloadable stretch guide here.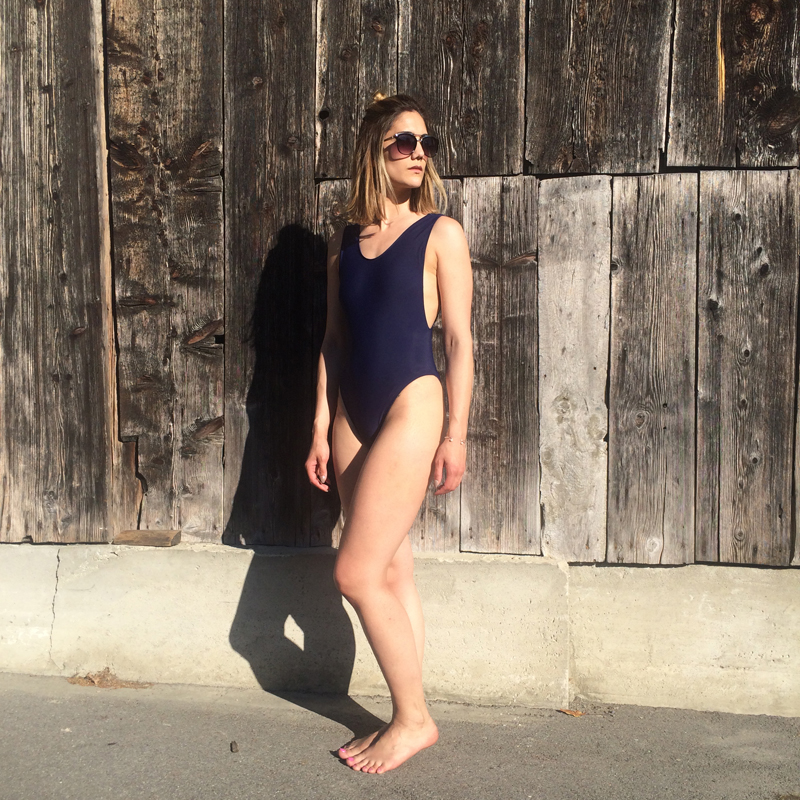 Säntis swimsuit, negative ease all over
If you don't like clothes that are too tight, you can cut the size larger. However, you may find the fit and the proportions slightly disproportionate. This option is therefore not ideal. If you want a more or less comfortable part of the body, it makes more sense to scale that part than to use a whole size larger or smaller.
Below you can see the measurement charts as well as the finished garment measurements of a garment with positive ease:

And the same goes for negative ease:

Opian patterns have both measurement charts in the pattern instructions and also in the item description visible to everyone on the website. In this way, it is possible to choose your model according to your preferences of ease.
In conclusion, the ease should be adjusted to your body, but also the way you wear clothes. And you should not trust ready-to-wear sizes. Indeed, each brand and each country have their own way of cutting.