Get sewing!
A shape of the past for a modern look, that's how we could describe the latest Opian sewing pattern. This new model is called VAULION and is a pair of trousers, the first of the collection. You can now dress up in total Opian look because these trousers would go very well with the MAKALU top!
VAULION is high-waisted carrot or "mum" trousers with a flat felled seam on the front and back centre leg and diagonal pockets on the front. In addition to these features, you can also add patch pockets on the back and belt loops as you wish.
And for sunny days, VAULION is also a pair of shorts which has the same characteristics as the trousers version, but it comes a little above the middle of the thigh. It's just in time to get ready for this summer and enjoy some sun on your legs.
And big novelty, this sewing pattern is the first that offers 11 different sizes. It's 3 sizes in addition to our traditional range, one smaller and two larger. For now, it is not planned to add more sizes, you can see the reasons why in this post, but all the other patterns will be changed according to this new range.
VAULION, the carrot trousers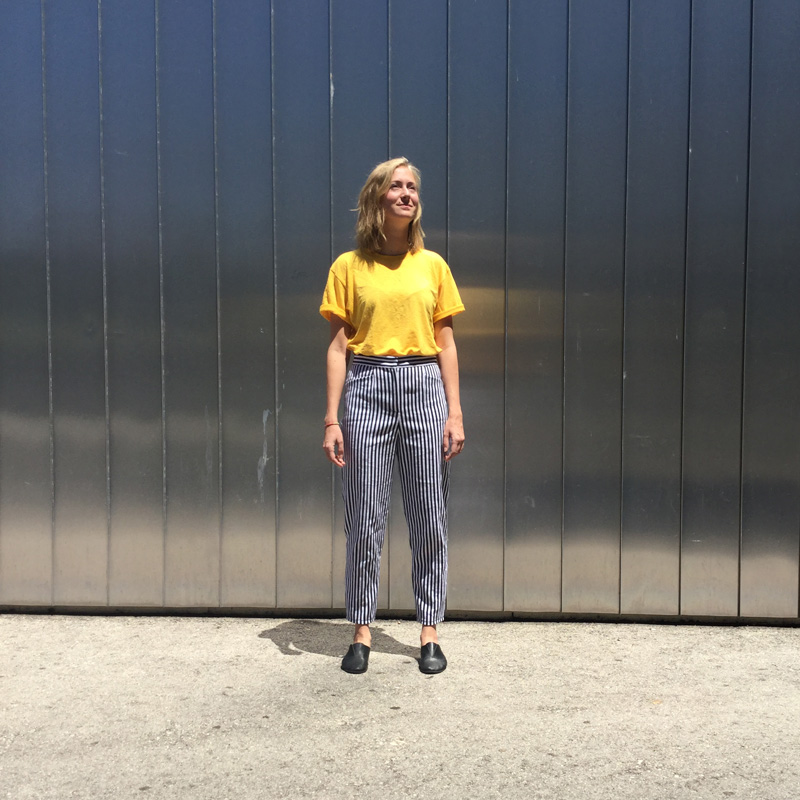 Stay tuned as you can find more details about VAULION in future posts, with fabric ideas and inspirations.